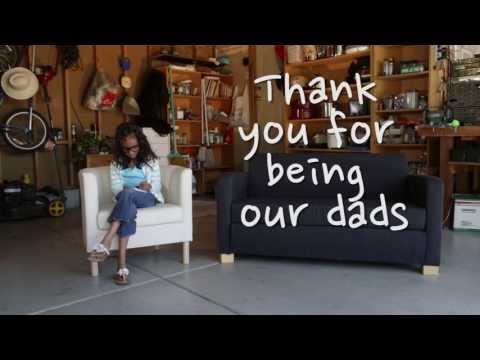 View 5 Items

Parenting advice is often thrown around, especially online. Many lists have been made and blog posts written advising parents on how to treat their children. But as this Father's Day approaches, a new video addresses such advice from a different perspective.
In a video released by Family Share, a young daughter talks to dads in her new role as "Kid Therapist." The video mimics the style of Soul Pancake's "Kid President" as the young girl gives encouragement and thanks to fathers.
"Sometimes the best advice comes from the little sources," the video description says, which is exactly what "Kid Therapist" does.
In less than two minutes, she describes 10 simple ideas for dads, such as, "Put your kids to bed," "Don't stress about sports," "Come home" and "Be there."
Recognized as the resident family expert, "Kid Therapist" gives a painless reminder about what matters to kids and the importance of having a father in their lives.
TJ Hanton, a contributor for Playground Dad, figured out a few of these tips already. In his post "One dad's take: 5 things I think I did right," Hanton shared some of the lessons he has learned as a father of two sons. Toward the end of his post, Hanton echos the same last bit of advice as "Kid Therapist": the importance of just being together.
"This is going to their dance recitals, taking them to Cub Scouts, driving them to the other Target to find that special toy," Hanton wrote. "When you give up your time, you show them that they mean something to you. You're their dad. No matter what they say or how they act, they look up to you. Show them they're important to you. There's no better way than giving them your time."