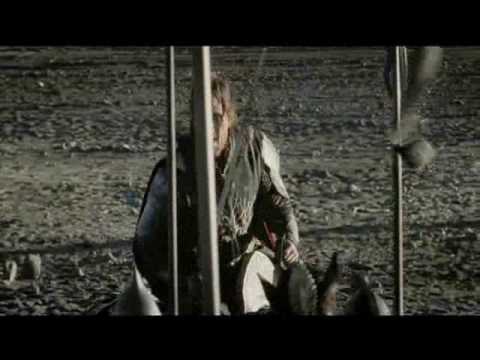 View 2 Items

In the epic final battle for Gondor in the "The Lord of the Rings," Sauron's endless horde of orcs and horrific creatures amass outside the city gates. Gothmog, the disfigured, ruthless orc general declares, "The age of Men is over. The time of the Orc has come!" He was wrong. Heroes rose and turned the tide.
At the doors of our society stand staggering challenges and trends.
With family formation and birth rates down, and more than 50 percent of adults living single, where will the children come from needed to sustain our economy?
Our boys are failing. Women now outpace men gaining master's degrees by 30 percent.
More than 13 percent of Millennials remain unemployed, and 40 percent still live at home.
Debates over civil and religious liberties polarize hearts and homes.
Youth from religious backgrounds struggle with their faith, largely due to disconnects over teachings on sexuality.
We face a plague-like health crisis. More than 100 million people in the U.S. live with sexually transmitted disease, with half of new cases coming among our youth, at an annual treatment cost of $16 billion.
Yet despite the disfiguring effects of these societal ills, our colleges and media openly mock family, standards and self-sacrifice at seemingly every turn. Instead they herald permissiveness, climate sensitivity and government dependency. This torrent of dismal data overwhelms and discourages many. Can anything be done? Are we destined to buckle under the weight of our own pitiful foolishness?
I love the rally cry of Aragorn at the black gates of Mordor, "A day may come when the courage of men fails, when we forsake our friends and break all bonds of fellowship. But it is not this day."
My heart took courage this Memorial Day as I reflected on previous generations of heroes. In particular, I thought of my grandfather, who served as a Marine in World War II. O.T. Sanders grew up in Arkansas and Kansas where he was a standout athlete and student, and held the state javelin record until I was a boy. I remember as a teenager being amazed that Grandpa could still throw a rock further than me out into the lake.
His family migrated to Idaho during the depression after a catastrophic fire destroyed their Kansas property and they had no recourse.There he became a milkman, eventually meeting my lovely strawberry-blonde grandmother. With remarkable hope and love they started a family. They lived their early years in a meager home, but found joy in their relationship and small children.
Then word came that my grandmother's brothers had been captured on Wake Island after holding off the Japanese with construction equipment and a few weapons. My grandfather enlisted in the Marines in order to fight for the cause of freedom and to help liberate my great uncles. Not unlike Tolkien's fictional classic, he left hearth and home to fight epic battles on the islands and beaches of the Pacific to beat back the forces of tyranny and oppression.
A big, strapping man, O.T. lead an engineer's unit in beach landings at Saipan and Tinian while carrying the formidable Browning Automatic Rifle on his hip. While preparing for the invasion of Iwo Jima, he collapsed with rheumatic and typhoid fever, eventually waking up in Honolulu weeks later. He never returned to active combat, but both he and his brothers-in-law survived the war.
With the GI bill, he studied refrigeration and through hard work built an appliance business next to a modest home he built for his family of three boys and a daughter. I grew up hearing tales of their camping trips, cow milking, family business, and my Grandpa's remarkable patience with inventive, curious, and oft-times mischievous boys. He later supported all four children's college education. After selling his prosperous business, he decided to attend college himself and became, up to that point, the oldest graduate of Boise State.
Grandpa regularly attended my football and baseball games, religious events, birthdays and many other occasions important to me. He always expressed sincere interest in my progress and future. He found many ways to support and encourage me while I was a graduate student married with two children and later in my early career.
When I was growing up, my grandfather was my hero. I wanted to be as brave and strong as he was as a soldier. But now as a father of several children of my own, I have additional perspective. I look at his life for not only what he defended, but for what he created — a family. I see the commitment he made to education, hard work and time honored principles. His military and family life, to me now, are equally heroic.
Do we have some of the fiber of that generation in this one? Are there heroes to be found?
Yes.
18
comments on this story
At my daughter's graduation, I witnessed the seeds, the foundation of a new generation heroes. The student body president led the attendees in the Pledge of Allegiance. Each valedictorian, inspiring in their achievements, offered wise, selfless counsel to their peers. The principal stood and resoundingly led the seniors in a unified cry, "Expect to Excel!" As these graduates, and others across the nation commit to education and industry, and to family and children, we will shake off the rust and decay of selfishness currently plaguing the world. As they do so, they will qualify as a generation of heroes.
I believe in them. The age of heroes is not past.
Matthew studied economics at Brigham Young University and business and government at Harvard University. He is a GM at Deseret Digital Media where he oversees Deseret Connect and Deseret News Service. msanders@deseretnews.com or @Sanders_Matt