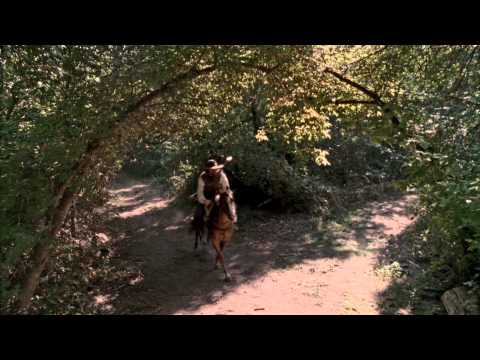 View 7 Items

If you enjoyed director T.C. Christensen's last pioneer handcart movie, odds are high that you'll come away with positive vibes for his new film, "Ephraim's Rescue."
In 2011, Christensen directed and produced "17 Miracles," a movie based on the actual experiences of members of the Willie Handcart Company following their late-season trek across the plains in 1856. Many in the company survived thanks to a series of documented miracles prior to being rescued. The story is centered around the life of Levi Savage, an experienced frontiersman and missionary returning form Asia who agreed to assist the company on its journey to Salt Lake City.
"Ephraim's Rescue," which hits theaters May 31, also highlights the 1856 rescue of the stranded, starving pioneers, but from a different perspective. The film, also directed and produced by Christensen, follows the remarkable life of Ephraim Hanks (played by Darin Southam) from his early years to his Latter-day Saint conversion and on to his role as a rescuer for the Martin Handcart Company.
Basically, he's a simple, hard-working man who always wants to do the right thing and strives to be ready when his services are requested.
The movie also follows teenager Thomas Dobson (James Gaisford), a member of the Martin Company who is pulling a handcart to Zion with his mother, Alice (Katherine Nelson). Thomas, a talented dancer, is already bitter about coming to America. Then, as the company's circumstances become dire, his shoes wear off, leaving his feet exposed to the snow and harsh winter conditions.
Eventually, Dobson and Hanks meet and share a life-changing experience.
The movie is based on true accounts taken from pioneer journals.
While the film is not perfect, it's difficult to find something to criticize. There are several reasons to like "Ephraim's Rescue."
For starters, Christensen was able to work in some humorous moments that endear the characters to the audience, including a harmless reoccurring joke about polygamy.
Southam gives a credible performance as Hanks. Audiences will come away from the film wanting to learn more about the life and experiences of the man.
There is a sweet love story that develops between young Dobson and a girl named Esther Stock (Mia Ramsey), which audiences should find engaging.
The movie's soundtrack does a plausible job complementing the scenes and characters. Paul Cardall composed and produced the music for the movie.
Most compelling of all is the overall story. It's intended to be dramatic, but it's also truly inspiring. Audiences will come away uplifted by Hanks' example of sharing his talents to bless others, always being prepared and for making the kinds of choices that leave no regrets. It's no wonder that Christensen selected the name "Remember Films." The story of Ephraim Hanks will be remembered for a long time to come.
"Ephraim's Rescue" is rated PG for some material involving hardships and suffering, including black frost-bitten limbs. Despite the realistic portrayal, watching the movie as a family would make for a wholesome activity.