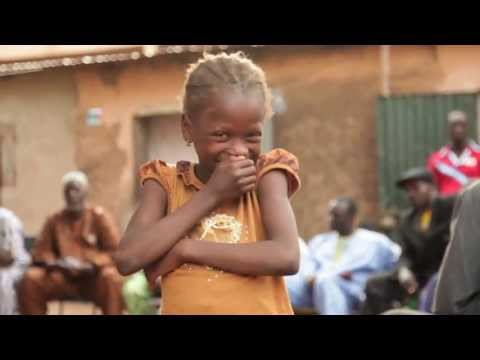 View 6 Items


With Mali's presidential election scheduled to begin in late July, candidate Niankoro Yeah Samaké, a Mali native and a Mormon, looks to win the election and re-establish a democratic government in the country.
"I decided to run for the highest office in the country of Mali to give Malians an option to choose a leader who will lead this country with the highest sense of service and with integrity," Samaké said in a video on his website, samake2013.com. "With me, together we will re-establish the authority of the state for peace and serenity for every woman and every man in Mali."
Samaké was born in Ouéléssébougouas, Mali, as the eighth of 18 children. His father placed a great emphasis on education, and the family endured extreme hunger as a price for having the children in classrooms rather than working in the fields.
"My father knew we would feel deprivation from time to time, but the odds weren't with us, anyway. When I was growing up, it was hard to survive. … (Forty-five percent of Malian children) would die from malaria, diarrhea, and preventable diseases," Samaké said in an interview with BYU alumni. "We knew the … challenges of staying well, but we believed in our father's wise resolve to have us educated. He is a hero to me, and any sacrifices were worth it. We were already rich in love."
After finishing high school, Samaké studied at Ecole Normale Supérieure of Bamako, where he received a bachelor's degree in teaching English as a second language. Upon graduating, he volunteered as an English teacher in middle schools and worked as a guide for the Peace Corps. It was in the Peace Corps that he was introduced to the Book of Mormon and met members of The Church of Jesus Christ of Latter-day Saints. One of the Mormon families Samaké met in Mali sponsored him to come to the United States, where he met with missionaries and was baptized in September 2000. In the same year, Samaké began his master's program in public policy at BYU.
"I never thought I would have had the blessing to study at BYU, and although I had an excruciating learning curve — including figuring out how to use a computer — I worked hard and continued to be impressed with the giving spirit of the people," Samaké said.
After completing his master's program, Samaké and his wife settled in Utah, but they did not stay long. He wanted to return to Mali to implement changes to help the country.
In 2009, Samaké was elected mayor of Ouéléssébougouas. He said, "I promised every single villager that I will not abuse a dollar of the tax money," and that tax collection increased from 10 to 68 percent in one year. Samaké used the Mormon organization of the elder's quorum as a model for more efficient communication and responsibility for the villages he oversaw.
"I implemented something that Mormons will relate to, the elder's quorum," Samaké said on blaze.com. "It is unique to my city to make sure that communication flows well, that accountability exists."
Samaké believes his experiences and training have prepared him to be president of Mali and to usher in positive change.
"I believe I have been prepared to be in a position of helping Mali, bringing the change just like I did in the municipality of Ouéléssébougouas," Samaké said.
The presidential election was originally scheduled for April 2012, but it was indefinitely postponed when the Malian Army overthrew the democratic government in March 2012. Shortly after the military coup in the capital, Islamic extremists took over northern Mali.
Some doubt whether the president election can be carried out as scheduled in July this year.
According to the Christian Science Monitor, the country's current political confusion may be too great to hold the election in July because "Bamako is in a state of post-coup, post-military intervention political confusion. Preparations for the vote are way behind schedule. Western governments are keen to see elections happen on time, but diplomats doubt they can be held on time."
The United Nations is working to ensure that an election of sorts happens in Mali, even with suicide attacks and displaced citizens.
Samaké is keen on holding the election as planned.
"With no real leadership in place, the country cannot move forward," Samaké said. "At this point it's not a question of whether or not every Malian will be able to vote, at this point even an imperfect election is better than no election at all."
Samaké and his family are the only four Mormons in the predominantly Muslim country. But Samaké said the election is not about religion.
"I'm not running to make Mali Mormon," he said on slate.com. "I'm running to replicate the success I had in Ouéléssébougouas."
Abby Stevens is an intern for the deseretnews.com Faith and Family sections. She is a recent graduate of Brigham Young University–Idaho. Contact her at astevens@deseretdigital.com.