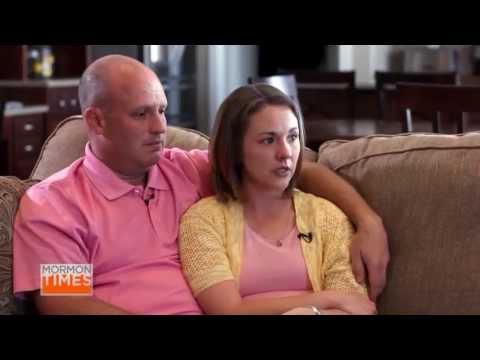 View 2 Items

Three years ago, Nathan and Brenda Toone of Layton, Utah, suffered a devastating loss when two of their daughters died within days of each other as a result of toxic fumes from improperly applied pesticide. While tears still flow freely when the couple talks about their suffering, faith and forgiveness are equally bountiful.
On May 19, Brooke Walker of "Mormon Times TV" interviewed the Toone family about how their membership in The Church of Jesus Christ of Latter-day Saints has helped them cope with the absence of 4-year-old Rebecca and 15-month-old Rachel.
Rebecca and Rachel died in February 2010 after Bugman Pest and Lawn Inc. employee Coleman Nocks improperly applied the pesticide Fumitoxin around the Toone home to rid the area of voles, a small species of rodents. The application of too many pellets too close to the home led deadly phosphine gas to seep into the house, which resulted in flu-like symptoms for Nathan, Brenda, Rebecca, Rachel and the Toones' two other children, Cassidy and Braden.
As her symptoms became worse, Rebecca was rushed to Davis Hospital and Medical Center on Feb. 6, 2010, where she died within hours. The following day, Rachel was taken to Primary Children's Medical Center, and she died two days later.
Nathan and Brenda Toone are open about the emptiness they feel and the pain they have experienced.
"It was the very lowest time of my life," Brenda Toone told "Mormon Times TV."
But they were also quick to forgive.
1
comment on this story
"I felt that desire to forgive just hours after Rebecca passed away, and I think part of it has to do with wanting to be the kind of person that my daughters can still be proud of," Brenda Toone said.
Because of their LDS beliefs, each member of the Toone family has found the strength to move forward.
"I know that I will be able to be with them again because my parents were married in the temple, and we can be a family forever because we were sealed together as a family, and I'm really grateful for that," Cassidy Toone told "Mormon Times TV."
Emily Eyring is an editor and product manager for DeseretNews.com.