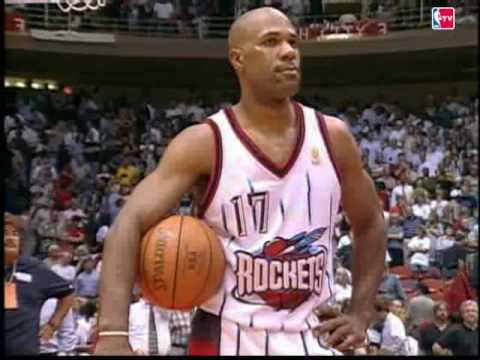 View 2 Items

On May 29, 1997, Utah Jazz point guard John Stockton hit a 3-point shot over Houston's Charles Barkley as time expired to send the Utah Jazz to the NBA Finals for the first time in NBA history.
"I don't think I can describe it," Stockton said after the game. "It was a tremendous feeling."
2
comments on this story
After losing Games 3 and 4 in Houston during the series, the Jazz were on the brink of losing Game 6 in that city before mounting a comeback to set up Stockton's game-winner.
Here is a recap of the events leading up to the shot in Deseret News sports writer Richard Evans' original game report:
"The Jazz had just 2.8 seconds to make their game-winning play, after Clyde Drexler's 16-foot bank shot was rebounded by (Karl) Malone, who quickly called timeout. As the teams lined up after the timeout, Houston guard Sedale Threatt said he'd take the first guard through. That was Jeff Hornacek, leaving Drexler on the much-smaller Stockton. Hornacek had told Russell to fake a pass to him, which he did, freezing the defenders for a moment. Malone set a pick on Drexler, allowing Russell to pass to an undefended Stockton, some 35 feet from the basket. Stockton dribbled once and fired, as Charles Barkley rushed at him."
Although Stockton himself said he was foggy on the details leading up to one of the most iconic plays in franchise history, teammate Antoine Carr said that as it unfolded, Stockton didn't miss a beat.
"As soon as I saw he was wide-open and he took that little dribble, it was money," said Carr. "That was pure cash."
Ryan Carreon is a web editor for DeseretNews.com. E-mail him at rcarreon@desnews.com