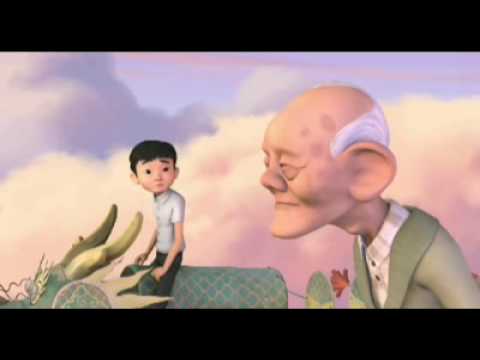 View 12 Items
BYU News


PROVO — Two weeks ago, the BYU Center for Animation won the program's 12th Student Emmy in the past 10 years. The six-minute 3D animated short, "Estefan," received first place in the animation category at the 34th College Television Awards.
After 10 years of success, BYU's program continues to receive national recognition. Thursday morning, The New York Times published a feature, highlighting the students who make up the successful program.
In the article, "When Hollywood wants good, clean fun, it goes to Mormon country," these BYU students are recognized as not only talented in what they do, but firm in the type of media they strive to produce.
"Out of nowhere, B.Y.U. — a Mormon university owned and operated by The Church of Jesus Christ of Latter-day Saints — has become a farm team for the country's top animation studios and effects companies," author Jon Mooallem wrote.
After speaking with BYU's program director R. Brent Adams, Mooallem concluded that the purpose of BYU's different style of production is to produce uplifting content.
"The B.Y.U. program is designed to be a similar kind of ethical counterweight: it's trying to unleash values-oriented filmmakers into the industry who can inflect its sensibility."
Adams spoke with Mooallem, and was quoted as giving a description of the program's goal.
"Without being preachy about it," Adams told Mooallem, "if we can add something to the culture that makes people think about being better human beings — more productive, more kind, more forgiving — that's what we want to do."
Mooallem also pointed out some of the behaviors and beliefs he noticed on campus.
"The typical B.Y.U. student doesn't seem like a natural fit for Hollywood," Mooallem wrote. "Many of the students I met rarely, if ever, watch R-rated films and could name the handful of exceptions they had made."
In the article Mooallem highlights several script ideas and discussed the detail-oriented type of people animation brings. BYU's program was also recognized for the different type of interaction it offers students. Rather than each student working on a film, students work as a team. According to Mooallem, this atmosphere has prepared BYU students differently, and animation studios have noticed.
"But at B.Y.U., everyone works as a team on a single film because, unlike at art schools, students are too busy with religion courses and other requirements to be full-time filmmakers," Mooallem wrote. "B.Y.U. students emerge committed to a specialty and to collaboration — prepared for an entry-level job rather than expecting to be treated as visionary auteurs."
Marilyn Friedman, the former head of outreach at DreamWorks has visited BYU in the past, and expressed to Mooallem her opinion of the students the school produces.
"Honestly," Friedman told Mooallem, "the first few times I went to Provo, I was like: What am I doing here? I'm a little Jewish girl from back East. But I was just amazed by how absolutely lovely those kids are. They couldn't be nicer, humbler, more respectful. It's a pleasure. And when they come here, they stay that way."