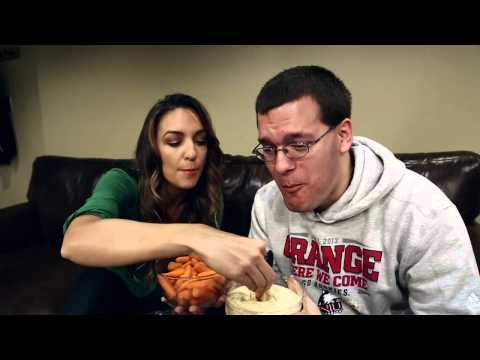 View 4 Items

I don't go out of my way to study it. It's just interesting to me, so I did it on my own for my own benefit.

—Michael Smith
Michael Smith believes that living in Utah, where only a handful of professional teams are located, can be an advantage for a sports trivia junkie like himself.
Without many sports team loyalties predeclared for him growing up, he found himself looking elsewhere to fulfill his passion for sports. As he found NHL teams to follow and MLB clubs to watch, he soon began stockpiling information in his head — without even trying to.
"I think I might have more of an advantage," the University of Utah graduate said. "Since there's only Real Salt Lake and the Jazz here, you kind of have to search for a baseball team and a hockey team and a football team to cheer for. Maybe I was able to explore more that way."
Smith came to know Heisman Trophy winners, NHL teams with the most Twitter followers, and teams that have played in New Year's bowl games from watching games and researching statistics because he simply had a desire to know more.
"I don't go out of my way to study it," Smith said. "It's just interesting to me, so I did it on my own for my own benefit."
It benefited him in a tangible way Wednesday.
That's when Smith was crowned "The Schwab" champion on the ESPNU show "UNITE."
The competition was based on an earlier ESPN trivia show, "Stump the Schwab," in which contestants competed against longtime sports trivia expert Howie Schwab. It had a four-season run before being discontinued in 2006. However, the show made a recent comeback on ESPNU — with a twist. This time, Schwab would be asking the questions to college students from around the nation as they competed in "The Schwab" championship.
Through a series of emails between ESPN, the Pac-12 and The Daily Utah Chronicle, where Smith was working on the sports staff, he was offered a Skype casting call. After successfully naming the past 12 Heisman winners, he received a chance to be one of three contestants to compete in the Pac-12 division, which was a preliminary competition. Scoring the most points out of four rounds, Smith became the Pac-12 Schwab champion and moved into the semifinals.
Next, there were three semifinal rounds to determine who the finalists would be. In the semifinals, Smith answered questions ranging from professional to college sports, social media following and pop culture. He came away with another victory, which secured him a spot in the finals and included an all-expenses-paid trip to Bristol, Conn., for the in-studio live finale.
When Smith entered ESPN's sports haven, he was in awe. All around him were former professional athletes and hosts of his favorite shows. He says a tour of the facility was even more than he imagined.
"I got to see some of the studio (where) 'SportsCenter' was filmed in and 'Outside the Lines,'" Smith described. "It was huge. It felt like a college campus because there were 15 buildings. … If you're a sports fan it was like heaven."
Before filming the show, the three contestants had time to get to know one another and Smith said he could tell the other two guys were smart.
"I was starting to get really worried as we were getting closer to taping. They were stiff competition," Smith said.
While each of them had a little more knowledge about specific sports, Smith's thorough understanding of hockey came in handy. He made it through the finals to the "Schwab Showdown," which featured two opponents, including Smith, choosing the categories for each other. Smith took an early lead after his opponent mistakenly picked hockey, Smith's favorite sport, for him.
The other contestant made up some ground, but Smith ultimately won and came away with a basketball trophy autographed by Mr. Schwab himself and a digital camera. But he says he's taken away much more from the experience than those prizes.
"The coolest thing was being able to see former athletes and the people that you see on TV everyday there walking around. Just being able to visit ESPN was the coolest thing," Smith said.
Smith, who is currently a Deseret News intern, hopes to become a sports columnist for a newspaper, but he said he wouldn't complain if working for ESPN was in his future.
Whitney O'Bannon is a new media sports writer for the Deseret News. Follow on Twitter at @whitney_oban.