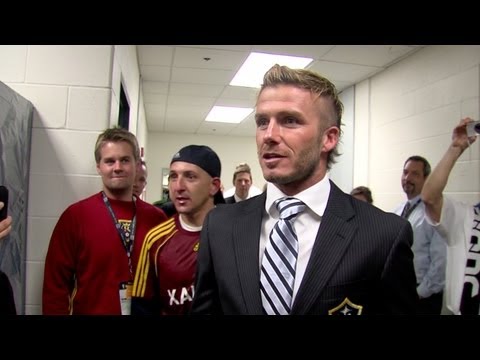 When English soccer star David Beckham announced his retirement last week, former managers, fans and players reflected on their personal experiences with the soccer great.
Real Salt Lake players in particular may remember the class Beckham showed after his side lost the MLS Cup final in 2009 to RSL on penalties.
After joining the league in 2007, Beckham and the LA Galaxy had not had the immediate success that was expected, and the 2009 MLS Cup loss only compounded those frustrations.
After the loss, Beckham took time to personally congratulate the RSL team on its victory even while players sported champion hats, scarves and medals.
Ryan Carreon is a web editor for DeseretNews.com. E-mail him at rcarreon@desnews.com.