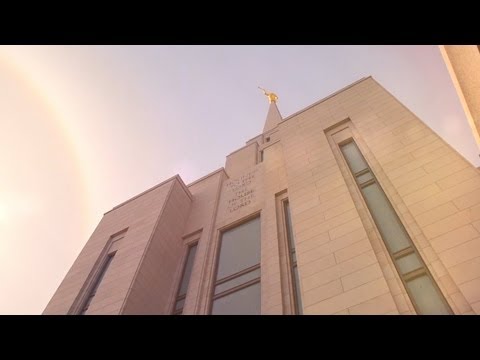 View 6 Items

"You will not convince me that I need to get into genealogy to find my ancestors! I am so involved in so many other things and my schedule is too tight." These were assertive words one of our ward's youth leaders told my wife, Leslie.
Leslie responded with "OK."
At that time, one of our daughters was in the Young Women program, which is for girls 12 to 18 years old. The bishop of our ward of The Church of Jesus Christ of Latter-day Saints had issued a call to Leslie to serve as a family history specialist to help the ward young women find names of their ancestors. She then would show them how to process it and how to print the family file card. The end result was to allow these girls to take the names to the temple with their fathers, who would officiate in baptizing and confirming their daughters for the found ancestors. They were doing for their found ancestors something the ancestors could not do for themselves: providing a way for them to participating in the saving ordinances and making their family into a "forever family."
In a week's time, Leslie accompanied the leader to the Family History Library and showed her how to look for ancestral names. Once she found one name, the leader had to go for more. It got to the point of where some of the times I was in the the Family History Library, I would see her and and her husband looking for their ancestors in the records.
After a couple of visits to the library, I noted that this was getting habit-forming. In fact through the years, occasionally I saw both of them in the Family History Library, working their way on their family lines like there was no tomorrow. What a change, and we knew their hearts had more fully turned to their ancestors.
About a month later, it was a memorable experience to take our daughter to the temple and officiate in baptizing and confirming her for her ancestors that she found.
Reeling ahead several years later, we found Amber, our youngest child at home, loading ancestral names into the computer program and the LDS Church's program. For the past two years or so, she has had her own FamilySearch account (now known as Family Tree). Some early mornings before school, she wakes up and grabs her family file card temple box created by my wife and a friend.
Amber has been going to a Mormon temple near us and doing baptisms and confirmations for her ancestors, not unlike the young woman who woke up and went to the temple to do baptisms for her ancestors that was shown in the "Standing in Holy Places" video shown at the Young Women General Meeting. (It's now on the Mormon Messages for Youth YouTube channel.)
Sometimes Amber shares her cards with other relatives and friends, and they go to the temple together. Other times when occasion allows, I attend the temple with her and officiate in baptizing her for our deceased ancestors.
As we look back over the years, it has been wonderful taking our children to do proxy work in behalf of their ancestors. By the time we get to the baptismal font, it is a blessing to me as their father to baptize and confirm them. There we all are, the family with our ancestors' names and dates on the family file cards and the children as proxy for them. Another great experience is going with my wife and other relatives to have the sealings of couples and parents done. In some cases, the sealer is a relative.
As a family, the desire has been there where we have learned to seek our own ancestors who are on our family tree. This allows us to connect to them and do for them what they cannot do for themselves. "For we without them (our own ancestors) cannot be made perfect; neither can they without us (their descendants) be made perfect" (Doctrine and Covenants 128:18).
Perhaps there is a relative or other people in your ward or branch who may have family names; they may need help in getting the ordinance work done. Other people are sharing their family names with wards and stakes. The blessings are profound from doing that kind of work.
If you do not have family file or ancestral cards, come to the temple anyway, your help is needed. Either way you look at it, there is always a way to do ancestral names.
I appreciate our daughters, sons and especially Leslie for the work they have been doing and being examples to me. Memorable experiences take place anytime we go to the temple to do ancestral names. How awesome it is to lead family into the waters of baptism for our ancestors and confirm them. We know that ancestors appreciate the work we all do in behalf of them.
Genealogy graduate Russell Bangerter is president of Ancestral Connections, Inc., at ancestralconnect.com. He is a professional genealogist, author and speaker and adviser to Treasured Souls to Keep, at treasuredsoulstokeep.com.