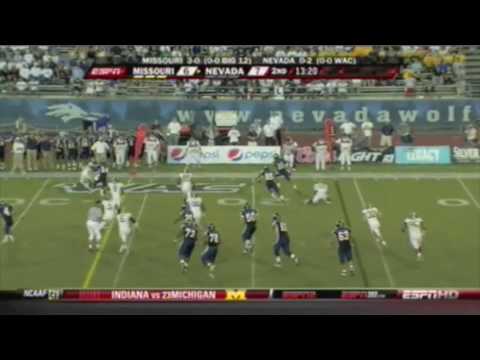 View 11 Items

(I'm) excited. Playing with Colin and the little bit we were doing back there in San Fran, (I) got a little bit exposed to it. And it was interesting to spend a few days with him. So yeah, excited. It's a great addition.

—Alex Smith, Kansas City Chiefs QB
Alex Smith's ties to his successor at quarterback in San Francisco, Colin Kaepernick, haven't gone away.
A recent hire suggests Smith, who was traded to the Kansas City Chiefs in March, may be integrating a bit of Kaepernick's game into his own.
The Chiefs recently hired former Nevada Wolfpack coach Chris Ault as a team consultant. Ault is famous for popularizing the read-option pistol offense, in which Kaepernick rushed for 4,112 yards and 59 touchdowns during his Nevada career.
"I told coach (Andy) Reid, 'Whatever I can do to help you win a Super Bowl, I'll do it,' " Ault told USA Today on Monday.
It's unclear how much of the pistol offense — which can be advantageous with a mobile quarterback like Kaepernick or Washington's Robert Griffin III — Kansas City will integrate into its offensive plans.
"(I'm) excited," Smith told NFL Network about Ault's hiring. "He was here a few weeks ago, came in and spent a few days with us. … Playing with Colin and the little bit we were doing back there in San Fran, (I) got a little bit exposed to it. And it was interesting to spend a few days with him. So yeah, excited. It's a great addition."
The Chiefs are participating in organized team activities this week.
"I give him projects to do, and between he and Brad (Childress, spread game analyst/special projects coach), they'd do that and they'll work together on some things for us," Reid told reporters Tuesday of Ault's role with the team. Reid is in his first year as the Chiefs' head coach after 14 years with Philadelphia.
"We do a little bit of everything, so that's what we've always done. We're not featuring that, but we mess around with a little bit of everything."
Smith's top rushing season as a pro came in 2011, when the former Ute star rushed for 179 yards and two touchdowns on 52 carries. By comparison, Kaepernick rushed for 679 yards and eight touchdowns last year, postseason included, while starting 10 games.
NFL Network analyst Rich Hollenberg said he believes Smith is in a good situation to make the pistol offense work.
"It's not so much athleticism that is the key to being a successful pistol quarterback. The word that I keep hearing is balance," Hollenberg said, noting the Chiefs' balance on offense that includes skill position players such as Jamaal Charles, recent draft pick Niles Davis and Dwayne Bowe, as well as its stable of tight ends.
"Alex Smith is the type of quarterback where he can make quick reads and make smart reads, and that's going to make for a successful pistol offense," Hollenberg continued. "Understanding that that is not the only offense that they're going to run; there's going to be west coast, there's going to be spread as well."
According to USA Today, Ault will head to Kansas City on May 28 for OTAs and mini camp and will be there two weeks.
Former Cougar claimed off waivers by Chiefs: Former BYU offensive lineman Matt Reynolds is headed to Kansas City after the Chiefs claimed him off waivers on Tuesday.
In his first season in the NFL in 2012, Reynolds was released by the Panthers following training camp. He was picked up by Philadelphia and remained on the team's practice squad all year.