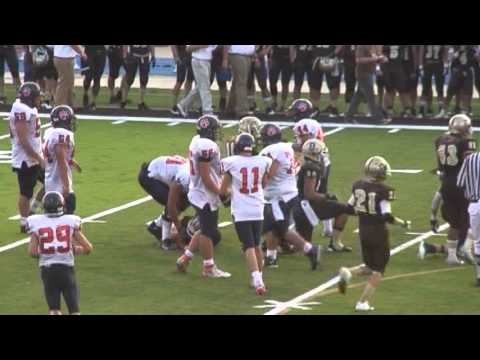 View 10 Items


I don't feel pressure (to perform), but I love being a representative of my area. I love representing Salt Lake City, the state of Utah and Brighton High School. I love that feeling of going out doing my best and competing. I love representing where I'm from – my state and my school.

—Osa Masina, Brighton High School dual-sport athlete
COTTONWOOD HEIGHTS — Brighton High School has seen a steady stream of some of the biggest names in college football come through its offices in recent weeks. The school is home to Jackson Barton and Osa Masina, two of the most highly coveted prospects to come out of Utah in the last decade, and both players have attracted college recruiters in droves.
Barton, a 6-6, 280-pound prospect at offensive tackle will enter his senior season this fall as one of the most highly decorated high school football players to ever come out of the state of Utah. Although Barton has been committed for more than a year to play for the University of Utah, that hasn't stopped a host of recruiters from coming to see him. Wisconsin, Oregon State, Arizona State, Cal and Michigan have all offered in the hopes of swaying Barton from the Utes. Stanford, Notre Dame, Tennessee, Nebraska, Oklahoma and others have been aggressively recruiting Barton as well.
Barton has received high evaluations from nearly every major recruiting service, and is No. 62 on rivals.com's top 100 high school players in America. Despite the accolades, Barton remains grounded about the entire process.
"I'm just surprised they're talking to me," he said. "It's usually the running backs and wide receivers that they talk to. It's been a humbling experience, but I love it."
Masina, a junior this fall, is having a similar experience. He played multiple positions for Brighton last season and has a laundry list of suitors clamoring for his attention — a rare and impressive feat for a high school sophomore. Masina holds offers from Utah, BYU, Wisconsin, Michigan, Washington and Oklahoma and will attract even more attention from college recruiters as he continues to progress into his junior year.
Barton was invited to participate in the U.S. Army All-American combine in January, and was among the prestigious event's most dominant players. He said the opportunity to represent his school and his state in high profile events is a valuable opportunity to showcase Utah high school football.
"Most of the time I feel like I'm representing Brighton High School," Barton said, "but I was also one of the only kids from Utah there so I felt like I was representing the whole state of Utah."
Masina has also thrived against elite competition on the camp circuit this spring, most notably with a standout performance against the top players in California at the invitation-only Rivals/Under Armour Camp in Los Angeles. Like Barton, Masina considers the opportunity to represent the region an honor.
"I don't feel pressure (to perform), but I love being a representative of my area," Masina said. "I love representing Salt Lake City, the state of Utah and Brighton High School. I love that feeling of going out doing my best and competing. I love representing where I'm from — my state and my school."
Barton and Masina aren't the only two athletes at Brighton who will play football at the next level. A number of other players have been getting looks from recruiters as well, most notably linebacker Isaiah Kaufusi, who already has a scholarship offer to BYU.
For Barton, the ability to help his teammates get attention from recruiters is one of the best parts of the recruiting process.
"I thought this would never happen to me," he said. "When all of these coaches come by, it makes me happy that people see how hard I'm working. I'm happy that some of my teammates can talk to these coaches too. I love seeing my teammates and their hard work paying off so they can go to college and get that experience that I'm getting."
For Masina, the bond that he's built with his teammates is one of the driving factors that have helped him find success early in his career.
"I love playing for Brighton High School. I love my team," he said. "We were great last year and now it's time to rebuild. I think we should be good this year. We all work hard. The good thing about Brighton is that even though me, Jackson and Isaiah (Kaufusi) stand out (to recruiters), we always push each other to work hard and be best team we can be."
Dan Sorensen is the Editor in Chief of UteZone.com, part of the Rivals.com network. He is a member of the Football Writers Association of America and Basketball Writers Association of America. Dan can be reached at [email protected].