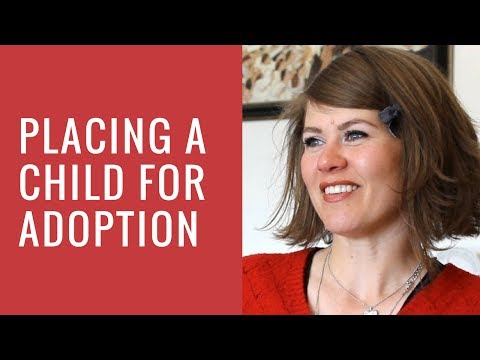 View 7 Items

Ryan and Amy Harris wanted to have children. They wanted to give and take part in the entire package: host themed birthday parties in the backyard, clean up messes in the kitchen and read bedtime stories and say prayers together at night. But after years of trying infertility treatments, the two realized that in order for them to have children, it would have to be through adoption.
"I'm just totally indebted and in huge amount of gratitude for adoption because I'm completely infertile — I have less than a 1 percent chance of ever conceiving," Amy Harris said. "But someone like me, who is never capable of bearing a child, can actually be a mother, and it's because of adoption, and it's a total miracle."
Because of adoption, the Harrises are now a family of four: Ryan, Amy, Rex, 3, and Oliver, 1.5. But it was not until eight or nine years into Ryan and Amy's marriage that they began to even consider adoption. At that time they set up their adoption family profile on LDS Family Services as well as on a feed parent profile site, and started the wait.
"The process was really hard because you feel really helpless, there's nothing you can do to speed along the process. You're totally at the mercy of a birth mother picking you," Harris said. "There's no order that you go in, there's no waiting list you're on, you just put your information out there and you just hope that some birth mother sees your profile and likes you."
During the wait to hear from a birth mother, Harris felt the weight of not knowing when or if she would receive a child through adoption.
"It was really, really discouraging because it was just totally out of our control," Harris said. "It's kind of a desperate feeling that you have, that 'I might never have this opportunity to be a mother, and it's not up to me. I have no control over it. I have to wait for some other person to decide that it's time for me to be a mother,' and that's really hard."
The Harrises waited three years until their first birth mother contacted them online. She communicated with the Harrises directly and explained why she chose them to raise her son.
"Her main criteria were that she wanted a couple that had been married for a long time, like 10 years, and had no other children. She wanted it to be their first child, and so it really helped us realize why we had to wait so long because we just had to fulfill that criteria for her," Harris said. "We feel like God had that plan for us to be able to fulfill that need for that birth mother. We feel really honored that we were able to wait and fit that criteria and be available to be Rex's parents."
Although the Harrises were honored the birth mother chose them to raise Rex, placing him with the Harrises was still a difficult situation for all of the parties involved.
"It was really emotional when Rex was born and placed, and one of the most heart-wrenching scenes was to witness a woman give birth to a child and then to hand him over to you and leave the hospital," Harris said. "It's just a lot of weight in your heart you carry with you, and I didn't know if I was ready to do that again."
But during her pregnancy, the second birth mother contacted Ryan and Amy. She was a close family friend and wanted to place her son with them even though they did not have paperwork up for another baby. The two were surprised, but excited to have a second son come into their family.
"Who would have ever thought that Ryan and I would ever have an unplanned baby, but that's just what he was, because it took us three years to get Rex," Harris said. "But we were just thrilled that he was able to come into our family also, and thrilled that they have each other and that they are so close in age."
The Harrises keep their sons in contact with their birth mothers with the intent to do what is best for their children.
"The whole reason to have an open adoption is that we believe and we hope it's the healthiest thing for our children," Harris said. "We hope that through openness that they feel loved and they feel accepted, and that they can have a more wholeness and complete identity because they have those missing pieces in their lives."
From a birth mother's perspective, placing a child for adoption is a bittersweet experience. Tamra Dawn Hyde is a birth mother and serves as an advocate of open adoption.
"There are so many misconceptions about adoption that I would love to set straight. It is one more option and resource people need to know about," Hyde said. "I think a lot of people have fear about open adoption because it's new. Adoption used to be shame-based, and we've come out of that, but there's still a lot of fear. My opinion is that you have more people who love your child, and that's not a threat in any kind of way."
Both Harris and Hyde are grateful for the families they interact with through their adoptions, and they have a special bond with the families.
"I have a connection to both of the birth mothers — they're not a sister, they're not an aunt, they're not a cousin — they're something different and special to me that doesn't compare to any other relationship that I have," Harris said. "To me there's no question that there's a spiritual connection to both of the women."
Before placing her son for adoption, Hyde did not anticipate the happiness she could feel from her decision.
"I thought, 'OK, Justin's going to win because he's going to have prepared, stable people to be his family, and they're going to win because they're going to have the child they couldn't create for themselves and have the family they've been praying for," Hyde said. "I'll be the loser in adoption, but that was the deal I was prepared to make. But what I've come to find out is that I win too. It's not come easily, and I've paid dearly for, but there's compensation."
Ryan and Amy Harris are grateful for the sacrifice birth mothers made in behalf of their children.
"It's really humbling to realize that not only did we have to wait a long time for our children, and hope and pray for them, but another woman had to essentially break her own heart in order to give her children to us," Harris said. "They didn't do it so that we could be parents, they did it so that our boys could have a family and could have a mom and a dad to raise them. We feel like it's a great responsibility to do our best for them, to honor that heritage, that sacrifice that they started out with in this life."
The Saturday before Mother's Day is Birthmother Day.
Watch this link about Tamra Dawn Hyde's story.
Abby Stevens is an intern for the Deseret News Faith and Family sections. She is a recent graduate of Brigham Young University–Idaho. Contact her at astevens@deseretdigital.com.