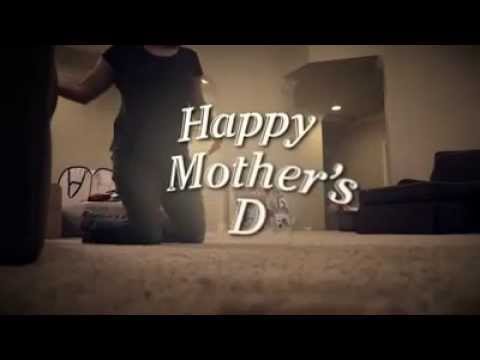 View 11 Items


As Mother's Day rapidly approaches, readers can find a host of tributes and thoughts about the sanctity and importance of motherhood across the Internet.
Possibly one of the most shared and quoted posts comes from Rachel Jankovic, a Christian mother who posted her thoughts about motherhood in an article titled "Motherhood is a Calling." Since it was published in 2011, the post has been shared among many mothers who desire to tell others what Jankovic thinks motherhood is truly about.
"The truth is that years ago, before this generation of mothers was even born, our society decided where children rank in the list of important things. ... Children rank way below college. Below world travel for sure. Below the ability to go out at night at your leisure. Below honing your body at the gym. Below any job you may have or hope to get," Jankovic wrote. "In fact, children rate below your desire to sit around and pick your toes, if that is what you want to do. Below everything. Children are the last thing you should ever spend your time doing."
Jankovic then went on to share her perspetive on motherhod.
"Motherhood is not a hobby, it is a calling. You do not collect children because you find them cuter than stamps. It is not something to do if you can squeeze the time in. It is what God gave you time for."
Elder Neil L. Andersen, a member of the Quorum of the Twelve of The Church of Jesus Christ of Latter-day Saints, addressed the same topic, and even quoted Jankovic, during his address in the October 2011 general conference.
In his talk "Children," Elder Andersen testified that a child is a great blessing, and he expressed his appreciation for mothers.
"We express deep gratitude for the enormous faith shown by husbands and wives (especially our wives) in their willingness to have children," Elder Andersen said. "Having young children is not easy. Many days are just difficult."
Mothers have been highlighted in Hilary Weeks' music video, along with several other messages which share the importance of a mother and the role that she plays in a child's life.
Jack Dorsey, the creator of Twitter, couldn't help but talk about the influence of his mom during an interview with "60 Minutes." Dorsey's mother, Marcia Dorsey, was one of the first 30 people to use Twitter after her son created it and describes herself online as the "Grandmother of Twitter."
"Jack Dorsey is very close to his mom," said Lara Logan of "60 Minutes." "You might not think this is a guy who the first thing he does when he gets up in the morning is to tweet his mom."
But according to Dorsey, that's exactly what he does. From waking up, to eating breakfast and every other mundane task, Dorsey says he is able to connect with his mom who lives across the country from him by tweeting.
"I am someone who tweets about what I have for breakfast, what I have for lunch, what I have for dinner," Dorsey said. "And for 99.99999 percent of the world, it's useless. It's meaningless. But for my mother, she loves it."
Many mothers are just as interested in everything their children do, which is what one little boy points out to his mother in a new video titled "Just Like Me." The youngster recalls moments that have happened in his short life and recognizes that his mom was always there with him.
"When I slept, was when you slept. When I woke up, you wanted to wake up, too. Is it because you want to copy me? ...Even when I have homework, you do homework. You aren't even in school, Mom."
After listing these memories, the little boy concludes that he really does like having his mom do everything just like him.
"Mom, I'm starting to think, you want to be just like me cause you always do things I do. But it's OK because I like it."
Also in preparation for Mother's Day, the Mormon Tabernacle Choir has published last year's Mother's Day special, which aired during the half-hour production of "Music and the Spoken Word." The entire performance can be viewed online. Primary songs dedicated to mothers, such as "Mother, Tell Me the Story" and "I Often Go Walking," were performed by the Choir, while Lloyd D. Newell told a young mother's story after which he spoke directly to women who are raising children today.
"Dear mothers, close your eyes to the clutter. Forget for a moment the things you haven't been able to do, and know that you are loved, that your sacrifice is of great worth, and that you are more than good enough. God bless mothers everywhere."
A live Mother's Day program will also be performed this year on Sunday, May 12, in the Salt Lake Tabernacle. Special guest and internationally acclaimed baritone Bryn Terfel will join the choir for that performance.
Just last month, Kendra Wright took to her blog, The things I love most, to discuss her feelings about motherhood after giving birth to her fifth child.
"Having a new baby hasn't been easy though," Wright explained in her post. "Before he came I could go work out when I wanted to at nights. I could go on a girls night without having to look at the clock. I could eat whatever I wanted and not worry that my baby was going to be fussy because I ate it. And I could sleep through the night.
"Now I am super tired, and at times I just wish I could get out of the house and do what I want to do. I know this time won't last long, and the thought of that makes me sad. Motherhood is what I signed up for, and I love every part of it, as hard or as tiring as it is. I feel so blessed to be a mom."
Ann Romney joined in on the motherhood discussion with a video published by Deseret Book, discussing one of her own realizations as a mother. With five boys, Romney admitted that she had imagined them participating in everything from sports to music. But it was one day when she was forcing her boys to practice the piano, that she recognized she was doing something wrong.
"Once we think we've got it figured out, we really don't," Romney says in the clip. "We have to be flexible as we're raising them, and we have to raise each child differently."
A series of videos discussing motherhood have also recently been published on the Mormon Channel titled "Bringing Up Children in Light and Truth." In the videos several prominent LDS female leaders are featured, including Elaine S. Dalton, the former president of the Young Women presidency; Linda K. Burton, general president of the Relief Society presidency; and Rosemary M. Wixom, president of the Primary presidency.
In the first segment, a young mother shares an experience she had with her 4-year-old son.
"I remember in a frustrated moment I told my 4-year-old, 'I don't know what else to do or to say to you,' and he said, 'We could sing 'I'm a child of God.'' And I thought, 'We could.' And that might remind me who you are."
Colleen Craig is a Christian mother who also contributes to the website Letters to My Sisters. In her latest post, "The Sanctity of Motherhood," Craig discusses with her friends about what motherhood means to her. Craig expressed several thoughts she has received from others on the topic.
Comment on this story
"Motherhood is a broad subject. The first verse that popped into my mind was John 15:13: 'Greater love has no one than this, that someone lay down his life for his friends,'" a friend told Craig. "We can't accomplish this great task without divine help. Our weaknesses, selfishness, laziness, etc. is exposed under the daily necessity of keeping our kids alive."
Craig then responds: "Amen! ... So moms and future moms, love the Lord your God with all your heart, soul, and mind and love your neighbor (children) as yourself."