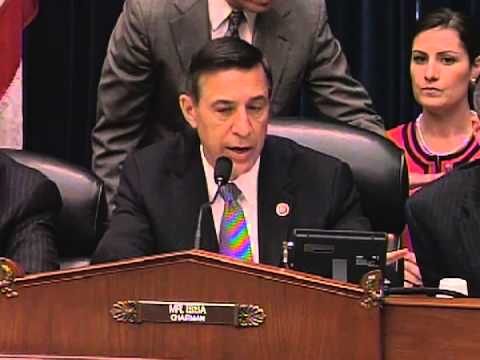 View 8 Items


If there truly are some new facts and evidence that merit discussion, it's absolutely a critical national security issue to examine. But if it turns out they're just simply re-examining what everyone already knew, then there won't be a lot of tolerance for it.

—Kirk Jowers
SALT LAKE CITY — Rep. Jason Chaffetz, R-Utah, continued hammering the handling of last year's deadly assault on the U.S. Consulate in Benghazi, Libya, as another congressional hearing on the incident got underway Wednesday.
In media interviews over the past few days, Chaffetz has accused former Secretary of State Hillary Clinton of putting politics ahead of security and said the country was "misled at every step" about what occurred.
At the House Oversight and Government Reform Committee hearing Wednesday, Chaffetz, a member of the committee, raised questions about the response to the attacks that left U.S. Ambassador Chris Stevens and three other Americans dead.
Chaffetz pressed Gregory Hicks, the former deputy chief of mission in Libya, about the reaction of members of the Tripoli special forces team when they were told they couldn't head to Benghazi.
"They were furious," Hicks said during a hearing that included often emotional personal accounts of the events from him and other State Department officials that evoked reactions from Chaffetz and other Republicans on the committee.
"So the military is told to stand down and not engage in the fight," Chaffetz said, his voice breaking as he shook his head in apparent disbelief. "These are the kind of people willing to engage."
The hearing, described by The Associated Press as "politically charged," is the latest attempt by Republicans to challenge the response of the White House and suggest the Obama administration is covering up information.
The issue surfaced during the 2012 presidential race, but Mitt Romney, the GOP nominee, was criticized for politicizing the attack by making statements against the administration even before it was clear who had been killed.
Now, Republicans appear to be focusing on Clinton, widely viewed as a top candidate for the Democratic nomination in 2016. Political scientists in Utah said it's too soon to tell what political impact the hearings will have, including on Chaffetz.
Kirk Jowers, head of the University of Utah's Hinckley Institute of Politics, said Chaffetz clearly has a role to play in an inquiry into the Benghazi events as a member of the oversight committee.
"The key for him is to give comfort to Americans that he is looking at it to find solutions for the future and not for any political purposes," Jowers said. "Fortunately, it's a non-election year."
Jowers said the time is right to "dig deep on important issues that could be really polarizing" in the midst of campaigning. "It's almost impossible to say anything and not have it sound political if it's two months before an election."
Quin Monson, head of BYU's Center for the Study of Elections and Democracy, the Republicans may well face continued charges of politicizing the issue unless they are able to bring forward new facts.
Still, Monson said, there's little downside for Chaffetz in "looking to find additional problems with a president that's already unpopular in Utah. He's playing the role of loyal party member."
Jowers said the bottom line will be what the committee finds.
"If there truly are some new facts and evidence that merit discussion, it's absolutely a critical national security issue to examine. But if it turns out they're just simply re-examining what everyone already knew, then there won't be a lot of tolerance for it," he said.
Clinton likely won't be hurt if she is "found to not have any negligence and it was simply just a horrible incident," Jowers said. "If there really were some issues, then it will rightly be part of the whole narrative of whether she is ready to lead."
A longtime Romney supporter, Jowers said the GOP nominee ran into trouble in the last election when he raised the issue at the height of his hotly contested race with President Barack Obama.
"Regardless of anyone's motivations, everything was put through a campaign prism," Jowers said. "So even someone with the best of intentions, asking those questions in that atmosphere is not going to be given the benefit of the doubt."
Twitter: DNewspolitics