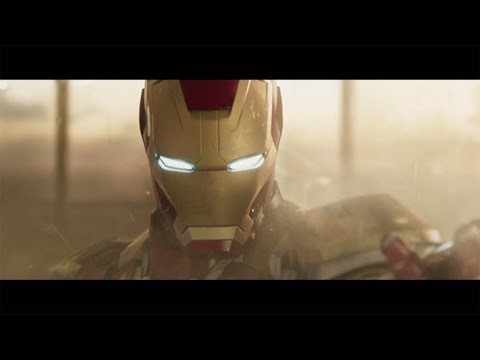 View 5 Items
YouTube

The new film "Iron Man 3" pulled in the second-biggest opening weekend in the history of U.S. theatrical releases — an estimated $175.3 million — and attendance by families played a key role in pushing the box office take to those heights.
Ray Subers reported for the entertainment website Box Office Mojo, "($175.3 million) ranks second all-time behind last year's 'The Avengers' ($207.4 million), and is way up on the previous 'Iron Man' outings. … 'Iron Man 3's' $175.3 million debut is a huge leap over 'Iron Man 2's' $128.1 million. That's a remarkable achievement given the dodgy history of three-quels — nearly all of them decline from their predecessor — and 'Iron Man 2's' questionable reputation. The main reason for this is simple: audiences viewed 'Iron Man 3' more as follow-up to 'The Avengers,' which is almost universally beloved, than as a sequel to 'Iron Man 2.' "
In Monday's New York Times, Brookes Barnes wrote, "more families attended than expected, according to Dave Hollis, Disney's executive vice president for distribution. 'This confirms our ambition at Disney to focus on movies that are everybody pictures,' Mr. Hollis said on Sunday morning, his voice hoarse after numerous celebratory phone calls."
During 2013, the Iron Man character marks his 50th anniversary of first appearing in a Marvel comic.
"Iron Man 3" is rated PG-13 for sequences of intense sci-fi action and violence throughout, and brief suggestive content.
Jamshid Ghazi Askar is a graduate of BYU's J. Reuben Clark Law School and member of the Utah State Bar. Contact him at [email protected] or 801-236-6051.