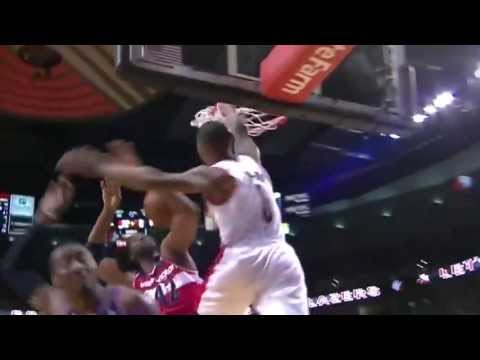 View 2 Items

The Portland Trailblazers are expected to announce Wednesday that former Weber State star Damian Lillard will be named NBA Rookie of the Year.
The news was first reported early Wednesday morning by Alex Kennedy of Hoopsworld.
Lillard was drafted sixth overall by Portland in 2012, and had an impressive rookie campaign, averaging 19.0 points, 6.5 assists and 3.1 rebounds while appearing in all 82 regular season games. He averaged 38.6 minutes per contest and lead the league in total minutes played.
Lillard will become the fourth player in franchise history to win the award and first since Brandon Roy won during the 2006-07 season. He is also the fourth rookie in NBA history to average at least 19 points and six assists per game joining Allen Iverson, Damon Stoudamire and Oscar Robertson.
Lillard swept the Western Conference Rookie of the Month awards, winning every month from October to April becoming the eight player in NBA history to do so. He won the 2013 Skills Challenge during All-Star Weekend and set an NBA record for three-pointers made by a rookie with 185.
The official announcement will be made this afternoon at the Rose Garden in Portland.
Ryan Carreon is a web editor for DeseretNews.com. E-mail him at [email protected]