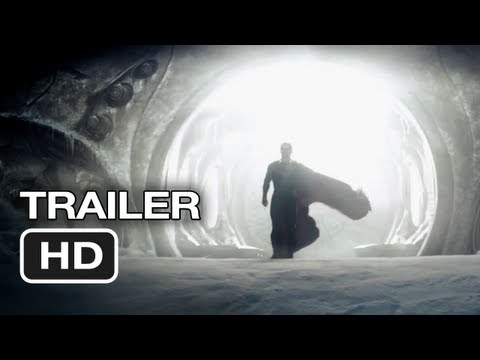 View 3 Items
YouTube

For those wanting to see the new Superman movie "Man of Steel" before its "official" release on June 14, there will only be one place to purchase special-engagement tickets: Wal-Mart.
"Wal-Mart, in partnership with Warner Bros. Pictures, will begin selling tickets at 8 a.m. on May 18 to the special showing of the film," Dawn C. Chmielewski reported Tuesday for the Los Angeles Times. "Customers can purchase as many as four tickets each for the 7 p.m. June 13 screening of the movie at one of 2,379 local theaters."
Comment on this story
The New York Times' Brooks Barnes wrote, "In an unusual promotional partnership … the promotion is designed to fill seats on opening weekend; Warner is counting on extensive in-store advertising and a burst of chatter on social media. Simultaneously, the goal is to send shoppers cascading into the arms of the world's largest retailer. Warner and Wal-Mart billed the partnership as a Hollywood first."
"Ticket prices will be set around the standard price in theaters near each store," Ben Fritz reported for The Wall Street Journal. "The retailer won't take a cut of the box-office revenue, said Brent Duwe, Wal-Mart's director of entertainment-property merchandising. It has become increasingly common for Hollywood studios to screen movies the night before their advertised openings. But Wal-Mart and Warner said no studio has sold tickets through a single retailer before."
Jamshid Ghazi Askar is a graduate of BYU's J. Reuben Clark Law School and member of the Utah State Bar. Contact him at jaskar@desnews.com or 801-236-6051.