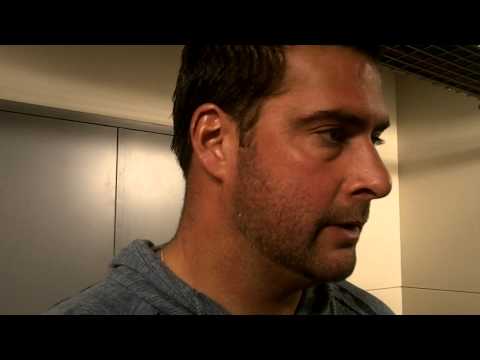 View 2 Items

We pretty much dominated the game, but just couldn't penetrate their defense.

—RSL reserves head coach Jeff Cassar
SANDY — A star-studded reserve cast took the field, and drama ensued in no time at all.
Stars and reserves are usually opposites, but this was not the case Monday night. Six starters for the Real Salt Lake reserves also logged starting gigs earlier this season on the first team. This depth constantly kept the pressure on the USL Pro side Phoenix FC.
"I felt like we had a good squad going out there tonight," RSL defenseman Chris Wingert said. "When I first came into the league in Columbus, I played some reserve games and you're with guys that are just like local college kids. It can be a little bit frustrating, but that's not the case anymore."
Despite the match ending in a scoreless draw, it riveted the crowd of over 8,000 people, evoking various reactions throughout the brisk evening of soccer. Following a fairly standard opening 45 minutes, stoppage time proved to be the fallout for the Phoenix FC Wolves.
As RSL midfielder Sebastian Velasquez set up to take a free kick not far from the Phoenix FC penalty box, a scuffle broke out among the two teams. According to Wingert, the spat started after a Phoenix player grabbed him, which the defenseman took care of by throwing him to the grass.
"He went down like he got punched in the face, which clearly didn't happen," Wingert recalled. "So then I'm telling him to get up, he's making a meal of it. Then a melee ensues. I didn't see what the guys got thrown out for, but that was kinda how it got started."
With emotions running high; pushing, headlocks and punches soon followed. After sorting out the penalties, two Phoenix FC players, including the goalkeeper, were given straight reds as well as RSL defender Kwame Watson-Siriboe.
Playing the rest of the match with nine guys to RSL's 10, the Wolves' defense hunkered down. Phoenix's attack was virtually non-existent in the second half. Real Salt Lake dominated time of possession and also earned 10 corner kicks, while Phoenix never had the opportunity.
"We pretty much dominated the game, but just couldn't penetrate their defense," RSL reserves head coach Jeff Cassar said.
Real Salt Lake was often forced to take long, outside shots. The reserves took 24 total shots, but only four were on target. Khari Stephenson took eight, none on target, though a few came within a few inches.
2
comments on this story
"I think every once in awhile you have to take some shots to loosen up their defense, but I thought tonight we actually took too many long shots. There was probably better choices to be made on the night," Cassar said.
Among these shots, RSL's best chance occurred in the 67th minute when Carlos Salcedo fired a rocket from just outside the 18 yard mark that barely sailed over the crossbar. In the final minutes, Real Salt Lake scrambled and centered ball after ball just to be denied by the stacked defense which appeared to be pleased with the match ending in a draw.
The teams will face off again on June 15 in Arizona as part of MLS and the USL Pro's home-and-home series.
Whitney O'Bannon is a new media sports writer for the Deseret News. Follow on Twitter at @whitney_oban.