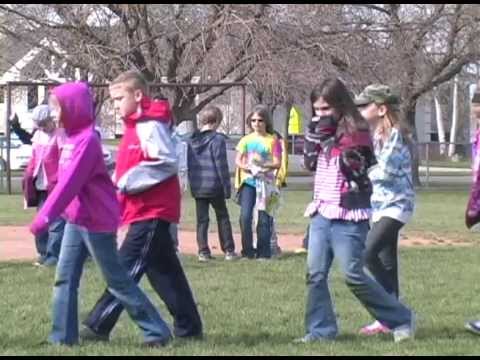 View 16 Items
YouTube

Editor's note: This is the 14th and last of a series of columns to help Utahns get ready for emergencies, disasters and the Great Utah ShakeOut 2013. Read the rest of the articles here.
Wow! Wednesday saw 865,000 Utahns on the ground practicing for an earthquake. What a magnificent event we had. The Great Utah ShakeOut, the state's only statewide emergency drill, gave schools, communities, businesses and different levels of state government the opportunity to run through their emergency procedures.
All of us know what to do in a fire, but we're still learning about how to react in an earthquake. Utahns have a bit of a learning curve ahead because the state's last large earthquake of around a magnitude 7 was some time ago.
Many people missed the news of the ShakeOut. It's not too late. You can still hold an earthquake drill before the end of the month and be counted with everyone else. Plus, if you register now, we'll have an easy time reminding you of the ShakeOut next year.
Though I said it's not too late, it could become that way if an earthquake strikes before you do anything to get ready.
So what did we learn this time?
In state government, we learned about more plans we can make so all employees are aware of their roles in a disaster. We learned how to be better communicators.
We know we do a lot of things right, as well. Right before our emergency exercise on Thursday, a fire alarm went off, summoning the Salt Lake City Fire Department to our offices. As the buildings evacuated, we gathered in predetermined spots and stayed together.
Lots of businesses turned the ShakeOut into a "Shake" Out and either provided or treated their employees to milkshakes while discussing emergency plans.
What you learned from the ShakeOut is going to be different from what your neighbors, co-workers or bosses learned.
Some may have learned they need to secure furniture that could fall on them. Some began assembling emergency kits. Some learned about awesome preparedness supplies, such as the Emergency Essentials reusable hand warmers. Those came in very handy while standing outside for an extended period of time recently.
Comment on this story
Remember, the ShakeOut is just one event to spark your own personal preparedness. As you prepare, consider that Utah not only can and will have earthquakes, but also fires, floods, severe winter storms, extreme heat and more. Your steps toward preparedness in any one of those areas will help you in your preparedness for the others.
The ShakeOut enjoyed your partnership this year and especially that of the Deseret News and Emergency Essentials, who published these columns and got out the word. Prepare together, everyone. We'll survive together, too.
Joe Dougherty is a preparedness expert and the spokesman for the Utah Division of Emergency Management and Be Ready Utah. Send your preparedness tips to jdougherty@utah.gov. Daily preparedness tips available at twitter.com/bereadyutah.