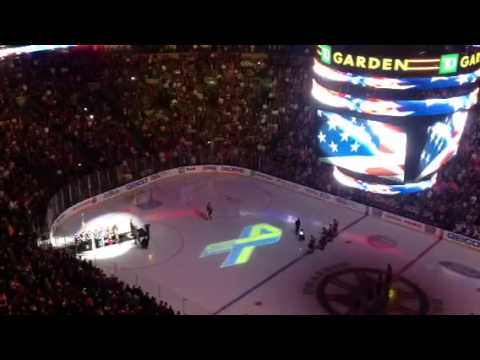 View 6 Items

Anyone who ran in Boston this year, if they want to run (Saturday), we will make it happen. Marathon, half marathon, 5K, bike tour; whatever they want to do, we will make it happen for them. We're all in this together and we have to just keep running.

—Carter Livingston, PR director for SLC marathon
SALT LAKE CITY — Salt Lake City Marathon race directors are spending today putting the final touches on the 10th edition of their 26.2-mile event, which navigates through the northeast part of the Salt Lake Valley.
Many of those final arrangements include adding tributes to the victims of the bombings at the Boston Marathon last Monday.
"People can still register for the race if they want to be a part of it," said Carter Livingston, the marathon's media relations director.
The race, which begins at 7 a.m. Saturday at the Olympic Legacy Bridge at the University of Utah, will be preceded by a moment of silence. Race directors will then play the Neil Diamond song "Sweet Caroline," which has become a tradition in the eighth inning of Boston Red Sox games.
Ribbons in the blue and gold of Boston will be available for individuals to wear in honor of the victims, and there will be a banner for participants and spectators alike to offer their thoughts.
"It is to give people an opportunity to write a message of support or condolence or inspiration to those affected by the bombings," Livingston said. "And then we will roll it up and send it to our colleagues in Boston."
The banner will be available for signing at the Quality of Life Expo, open 10 a.m. until 8 p.m. today at the Salt Palace Convention Center, as well as at the finish line at Liberty Park on Saturday.
Those interested in being a part of Saturday's events can register in person at the Quality of Life Expo. For individuals who participated in the Boston Marathon but were not able to complete the race, Livingston said the Salt Lake Marathon has an opening for them.
"Anyone who ran in Boston this year, if they want to run (Saturday), we will make it happen," he said, noting that those interested can get in touch with race directors at the Quality of Life Expo.
"Marathon, half marathon, 5K, bike tour; whatever they want to do, we will make it happen for them. We're all in this together and we have to just keep running."
Many local runners are honoring the victims of the bombings with their runs on Saturday, including Chelsea Larson and a number of friends, who finished the Boston Marathon prior to the explosions.
"We are going to cross the finish line at the exact time the first bomb went off and have a moment of silence for the victims," Larson told the Deseret News. "(We are) running in our Boston shirts with Boston bibs on the back of our shirts."
Sarah Thomas is a graduate of the University of Utah and has been covering sports for the Deseret News since 2008. EMAIL: [email protected]