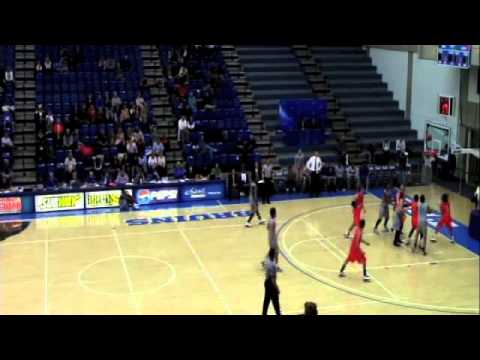 View 2 Items

PROVO — Junior college All-America guard Skyler Halford has officially joined the BYU basketball program.
Coach Dave Rose announced Wednesday that Halford, who just completed his sophomore season at Salt Lake Community College, has signed a national letter of intent with the Cougars.
"We're happy to announce that Skyler will be joining our program," Rose said. "He's coming off a superior sophomore season in which he was named an All-American and led his team to conference and region titles. We're excited for the versatility he brings to our guard line. He's a great scorer and shooter and also has the ability to run a team. He's a fantastic teammate and someone who's been a proven winner at every level. We feel that his abilities as a basketball player and his attitude will be a perfect fit with our returning group of guys."
Halford, an Orem native, averaged 17.4 points, 4.5 rebounds, four assists and 1.6 steals at SLCC last season. He shot 46 percent from the field, 39 percent from 3-point range and 90 percent from the free throw line.
For his efforts, Halford earned NJCAA All-America First Team honors and was named the Scenic West Athletic Conference Player of the Year in leading SLCC to a 29-5 record.
Prior to enrolling at SLCC, Halford played at Timpanogos High. He was the second-leading scorer in 5A as a senior in 2008, averaging 23.6 points per game. Following his high school career, Halford served an LDS mission in Brazil.
Harford is the latest signee in a BYU recruiting class that features Nick Emery, Jakob Hartsock, Eric Mika, Braiden Shaw and Luke Worthington. Emery, Hartsock and Shaw will soon leave for missions while Mika and Worthington will join the Cougars for the 2013-14 season.
The spring signing period continues until May 15. BYU has one more scholarship available to offer.