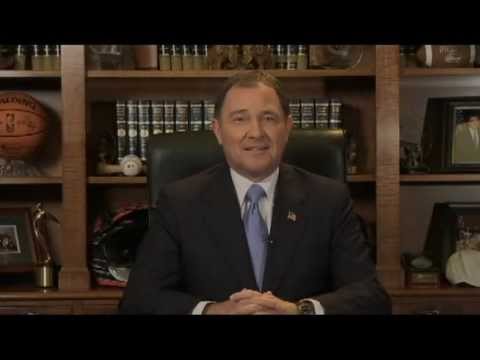 View 10 Items
YouTube


Editor's note: This is the 13th of a series of columns to help Utahns get ready for emergencies, disasters and the Great Utah ShakeOut 2013. Read the rest of the articles here.
On Wednesday, close to 1 million Utahns are going to pretend there's an earthquake at 10:15 a.m.
Are you one of them? If not, you still have time to join the Great Utah ShakeOut, a day of special events, where Utahns practice their emergency plans, similar to how we conduct fire drills. This way, the more we practice, the better prepared we will be when the big one hits.
In fact, you don't just have to accept my invitation. Gov. Gary R. Herbert has an invitation for you, too.
Hundreds of thousands have already answered the call.
Here's a snapshot of who is participating:
523,000 K-12 students in 217 schools and districts
113,000 college and university students
102 municipalities
264 businesses
44 faith-based organizations
Is your school, employer or local government on the list? Find out here.
At 10:15 a.m., we're asking everyone to participate in an earthquake drill wherever they are. Set an alarm or download and play a drill recording in English or Spanish. An earthquake could happen any time without warning. You could be at work, home, school or shopping. Do you know what to do?
If you are in your car, it's best to pull over to the side of the road away from bridges, overpasses and tunnels. Turn on your car's radio to listen for emergency information.
If you are not driving, it's best to drop to the ground when shaking starts. Otherwise, an earthquake can knock you to the ground. We often hear stories of people who are injured because they thought they could run to shelter in a quake. Drop to the ground and crawl to a safe location. It's much easier than separating your shoulder when you fall down.
Take cover under something sturdy, such as a table or desk and hold on so it doesn't shake away from you. If you are in bed, stay there and cover your head with pillows.
Statistically, you are much safer by following drop, cover, hold on than any other earthquake action. This method protects you from things, including non-structural parts of your home falling on you.
Remember to expect aftershocks, which can be nearly as large as the main quake.
During the ShakeOut, you can use the hashtag #shakeout to share your drill with us on Instagram, Twitter, Tumblr or Pinterest.
We can't wait to see you under a desk.
Joe Dougherty is a preparedness expert and the spokesman for the Utah Division of Emergency Management and Be Ready Utah. Send your preparedness tips to jdougherty@utah.gov. Daily preparedness tips available at twitter.com/bereadyutah.