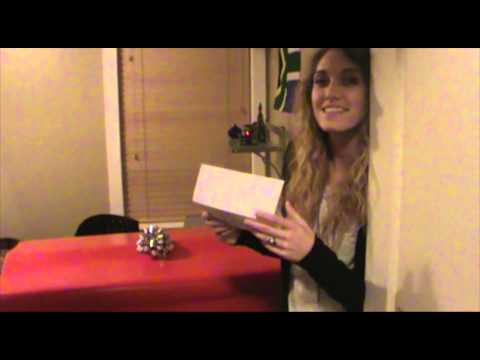 View 6 Items

When a young Mormon missionary leaves a girl at home for two years, a big question arises: "Will you wait for me?"
While some missionaries cut ties with their high school sweethearts during their absence, others press forward in their relationships.
Josh Jones, a missionary for The Church of Jesus Christ of Latter-day Saints who served in Johannesburg, South Africa, recently returned with honor to the love of his life, Brittany Haslam.
Jones and Haslam met each other in their 10th grade English class at Weber High School. After nearly four years of dating, they were ready to make the next step in their relationship.
"Brittany and I were kind of ready to get married after four years of dating, but both of us definitely knew I needed to go and serve a mission," Jones said. "I didn't put any restrictions on Brittany while I was gone, and I didn't have to be worried about her. Both of us just kind of knew it would work out."
Although some missionaries find it distracting to write someone they previously dated, Jones found it encouraging. Since returning, several people have asked him his opinion of writing a girl on a mission.
"I don't think there's any reason you shouldn't leave a girl if she's going to support you the whole time," Jones said. "Every single week, she'd write me things I needed to hear. Things that weren't romantic, but that were about the gospel. She helped me on my mission more than anyone."
During Jones' two-year absence, Haslam had adventures of her own. She spent a year as a nanny for a family in New Jersey. She lived 30 minutes from New York City and spent a lot of her time traveling to Manhattan, in addition to other big cities on the East Coast.
It wasn't easy for Haslam to live thousands of miles from her best friend, but she cherished the experience.
"I always thought it was so cool to watch him grow spiritually and to see how his life was changing because of the people he was changing," Haslam said. "He made me want to grow into that better person that he deserved."
Toward the end of his mission, Jones was informed he would be returning home the day before Haslam turned 21.
After hearing the good news, he knew he had to do something special for her birthday.
During the annual Christmas phone call Jones made to his family, he and his parents devised a plan.
Instead of telling family and friends his release date, Jones and his parents told everybody, including his siblings, he was coming home a week later than he actually was.
"I'd ask him in every email I wrote him when he was coming home, and he'd just ignore my question," Haslam said. "I just figured he didn't know."
Jones was reunited with his family at midnight on Feb. 21, and they spent all night talking.
That morning, after being released as a full-time missionary, Jones sent a text message to Haslam from his mom's cell phone. Unbeknownst to Haslam, it was Josh inviting her to dinner at his house that night rather than his mom.
An unsuspecting Haslam arrived at the Jones' that evening. She spent a few minutes talking to his family before they led her upstairs to film her opening the birthday present Jones had supposedly sent from Africa.
"We went over to his room, and there was a giant red box in there," Haslam said. "I didn't know what else could be in there except for him, but I didn't want to get my hopes up."
Just before she opened her present, Jones' mom asked Haslam to read the letter he'd sent out loud.
After reading the final letter she'd ever receive from her missionary, Jones jumped out of the box.
"When I saw the disbelief on her face and the tears on her eyes, I knew I'd remember that moment forever," Jones said. "It was priceless."
Haslam was beyond words. All she could say was, "This is not real life."
Jones wanted his family and friends to experience the joy the couple was feeling, so he put together a video of the reunion and put it on YouTube.
"Our response to the video has been crazy, everyone has been texting us and telling us they saw it," Haslam said. "Even my little brother told me his friend's mom watched it and cried."
Reuniting with each other was one of the best moments of their relationship — one they knew would've been impossible had he not made the decision to serve a mission.
"I think Brittany and I will always look back on the mission as the greatest experience even though we were apart," Jones said. "There was so much growth in our relationship. It was an experience I wouldn't trade for anything."
Megan Marsden is an intern with the Deseret News writing for the Faith & Family section. She is currently a junior at BYU-Idaho studying communication. The views of the writer do not reflect the views of BYU-Idaho.