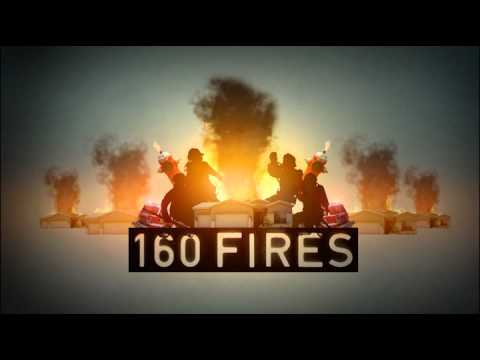 View 2 Items
YouTube

Editor's note: This is the 12th of a series of columns to help Utahns get ready for emergencies, disasters and the Great Utah ShakeOut 2013. Read the rest of the articles here.
This better not ever happen: A magnitude 7.0 earthquake.
Some would react appropriately. Others would not. First responders, though they may do heroic things, won't be able to reach everyone. There's just too many of us, too many injured.
Rescue efforts will feel tragically slow, if not for a group of well-prepared people who can augment rescuers' abilities and resources. Those people are your neighbors.
Yes, your neighbors who sometimes play music too loud may just be the ones who come to your rescue, put out your kitchen fire or help you turn off your natural gas if needed. The ones who leave their garbage can on the street all week may be the people who have a way of comforting your family. The guy with the dog? You know the one. It might be him who is ready trained in CPR.
Neighbors will be quickest at responding to your needs in a disaster.
How well prepared are your neighbors to help you? And how well prepared are you to help your neighbors?
Across the nation, neighbors are getting ready to help one another during emergencies. These don't have to be natural disasters. It could be a search for a missing child.
With the right kind of training, neighbors can be well-equipped to take on emergency roles as members of a Community Emergency Response Team, or CERT. A CERT is a group of residents in a city or neighborhood who are organized and understand disasters, what to expect when they happen and know how to respond. The Whittier Narrows Earthquake in California in 1987 highlighted the need to have trained residents who could help out with emergency response.
Comment on this story
In Utah, we have 70 CERT programs where residents are getting trained in the following areas:
Disaster preparedness.
Disaster fire suppression.
Disaster medical operations.
Light search and rescue.
Disaster psychology.
Not only do CERT members have knowledge about how to respond, but they also have the confidence to do the right thing in a disaster. You can find a CERT program near you by visiting the state CERT website or by calling your local emergency manager, city office or fire department. Training classes consist of a total of 24 hours of instruction, usually taught over eight weeks, with the ability to take refresher courses if needed. Join a class. It may just save a life.
Joe Dougherty is a preparedness expert and the spokesman for the Utah Division of Emergency Management and Be Ready Utah. Send your preparedness tips to jdougherty@utah.gov. Daily preparedness tips available at twitter.com/bereadyutah.