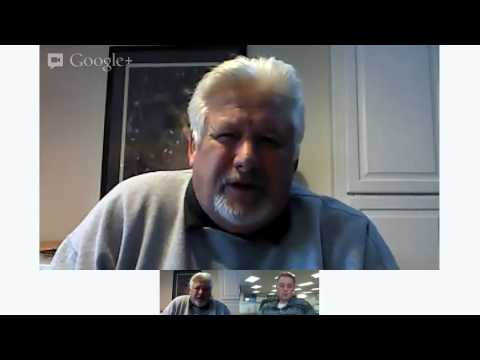 View 44 Items

Matt is a guy that has a shooter's mentality and when he misses one, it doesn't bother him. He's got a lot of confidence in himself, and he was able to get it down to a one-possession game when we were trying to claw our way back from a 10-point deficit.

—Tyler Haws, BYU guard
NEW YORK CITY — Heading into Tuesday's National Invitation Tournament semifinal against Baylor at Madison Square Garden, BYU was hoping to turn back the clock, and build upon its proud NIT legacy that features a pair of championships in 1951 and 1966.
Well, the Cougars kind of went back in time Tuesday, just not in the way they wanted to. For much of the second half, they reverted to the team they were during most of the regular season, rather than playing like the one that propelled them to the Big Apple during their impressive NIT run.
Forward Brandon Davies found himself in some foul trouble, and the Cougars struggled shooting, hitting just 11-of-29 shots in the second half. BYU went 5-for-20 from 3-point range.
Too many missed shots resulted in a missed opportunity to advance to the NIT championship game, as BYU fell to the Bears, 76-70.
"We hit a little scoring drought there in the second half where (Baylor) got a little lead and we weren't able to come back from that," said Cougar coach Dave Rose.
BYU finished its season with a 24-12 record. Baylor improved to 22-14 and will play in Thursday's championship game against Iowa, which downed Maryland, 71-60, in Tuesday's nightcap at Madison Square Garden.
For the Cougars, it was also a case of too much Pierre Jackson.
The Bears' point guard scored 24 points and dished out 10 assists, and placed his team on his shoulders by scoring seven straight points during a critical stretch that saw Baylor increase its lead to 10, 64-54, with 3:24 remaining.
"Pierre is like a time bomb," said Bears coach Scott Drew, "you just wait for him to go off. He had a nice spurt there and that gave us a cushion, as long as we made free throws and didn't screw up things too much, at least we could survive a bad turnover or something like that."
"He kind of took control of the game, and not only did he make shots for himself, but he made big plays for his teammates," Rose said of Pierre.
BYU's Tyler Haws scored a game-high 25 points, Matt Carlino added 19, and Brandon Davies chipped in 13. Nate Austin nearly recorded a double-double, with nine points and 11 rebounds. Guard Brock Zylstra, who nailed five 3-pointers and scored 23 points last week in the NIT quarterfinals against Southern Miss, was 0-for-4 from 3-point territory and finished with two points.
Still, the Cougars mounted a furious rally at the end of the game. Trailing by 10 again, 69-59, with 1:45 remaining, Carlino buried three 3-pointers in a row, slicing the deficit to 71-68, with 41.8 seconds left.
"I'm just really proud of our guys, how we fought back from being down 10 and got it to a one-possession game," Rose said.
"Matt is a guy that has a shooter's mentality and when he misses one, it doesn't bother him," Haws said. "He's got a lot of confidence in himself, and he was able to get it down to a one-possession game when we were trying to claw our way back from a 10-point deficit. So he's got that shooting mentality."
But once again, Jackson kept his team composed, and he sealed the game by knocking down three free throws in the final 37 seconds.
"I think that the big plays that were made by Baylor down the stretch were probably the difference in the game," Rose said.
The Bears went about five minutes midway through the half without making a field goal. While the Cougars were able to retake the lead during that stretch, 47-45, they weren't able to fully capitalize.
Cory Jefferson ended the Baylor slump with a jumper, kickstarting a 7-0 run. With 8:30 left in the game, the Bears were up, 52-47, and BYU never led again.
"We went multiple possessions during that stretch where I thought we got good looks at the basket, and we just didn't convert," Rose said.
BYU led by as many as four in the first half, 17-13. The two teams traded leads throughout the first 20 minutes and Baylor enjoyed a 35-33 advantage at intermission, as Haws had three turnovers in the closing minutes of the first half.
With a little more than eight minutes remaining in the first half, Davies picked up his second personal foul and went to the bench. Baylor retook the lead. Davies returned with six minutes left, stopping a 6-0 Bear run.
The Cougars opened the second half strong after a Haws jumper and a 3-pointer by Carlino — which was BYU's first of the game.
But an inability to hit shots doomed the Cougars at a time when they needed to separate themselves from Baylor.
But Drew was impressed with the way BYU played.
"You've got to really credit BYU because they really compete hard. They never give up," Drew said. "It's a team that's used to winning. I don't know how many times they've had 25-plus win seasons in a row. I don't know what they finished this year, but it's a lot of tradition. We have a lot of respect for them and knew it was going to be a hard-fought game just like the last two times we played them were."
NOTES: BYU was 0-3 this season playing in New York City, including losses to Florida State and Notre Dame at the Barclay's Center in Brooklyn last November … BYU's mascot, Cosmo, wore a Mel Hutchins jersey Tuesday night. Hutchins, whose number 14 was retired in February, was part of the Cougars' 1951 NIT championship team.