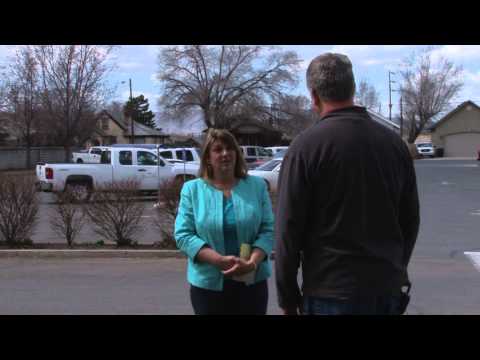 View 9 Items
Utah League of Cities and Towns

Spanish Fork City leaders are preparing for a large influx of people this weekend due to the annual Festival of Colors at the Krishna Temple south of the city. Last year's two-day event drew an estimated crowd of 50,000 people. During the event, festival-goers typically purchase bags of brightly colored cornstarch and toss it into the air or at each other, to celebrate the arrival of Spring.
Last year's huge crowd created a traffic nightmare for local police. Spanish Fork Police Lieutenant Matt Johnson said traffic was at a standstill on State Road 198 for three or four hours. Fifteen traffic accidents occurred on Spanish Fork's Main Street, and more than a dozen accidents were reported on other routes leading to the Temple. A three-four hour traffic jam caused delayed response times for emergency crews. Many local business owners, according to Lt. Johnson, complained that customers couldn't get into their stores.
Police also responded to a verbal altercation involving a festival-goer at a nearby gas station where the restroom sink was used to wash off the colored chalk. Police say they believe the man was intoxicated. This year, that particular business has contracted with Spanish Fork Police to have an officer on the premises during the festival.
Additional public safety crews will also be near the festival, including officers from other law enforcement agencies stepping in to help. The Utah County Sheriff's Office will have 11 deputies working at the temple. The Utah Highway Patrol is increasing enforcement patrols during the festival. Neighboring Salem City will keep an ambulance near the festival grounds at all times and Spanish Fork City will also have three additional ambulances on stand-by.
Barricades along SR 198 will prevent motorists from parking along the road leading to the Temple. And shuttle buses will be available to bring festival-goers from several locations in Spanish Fork and Salem.
Spanish Fork Community Development Director Dave Anderson describes the impact from the festival as tremendous. "It overwhelms our local streets in town, any available parking spaces are taken in the south end of the community," according to Anderson.
Anderson says, "Typically the businesses are happy to have more people in the community spending more money." He describes the perfect festival as one that brings in a lot of people who spend time and money without causing a significant traffic impact and leave no trace behind. Anderson explains, "The Color Festival is a little bit different in that you end up with people in the community that are coated in colors . . . That tends to leave a trail."
This year, organizers of the festival are asking those planning to attend to follow a few simple guidelines spelled out on their website. The site says, "Thumbs down to intoxicated festival goers." It also encourages people to use nearby parking and ride the shuttle to the temple grounds and provides detailed maps highlighting these areas. The site also warns festival goers to not throw shoes into the air, let crowd-surfers down gently, and not to throw the colored chalk on uniformed police officers.
ULCT is a non partisan, inter-local, government cooperative, working to strengthen the quality of municipal government and administration. The League serves as a voice for Utah's 245 cities and towns at the county, state and federal level.