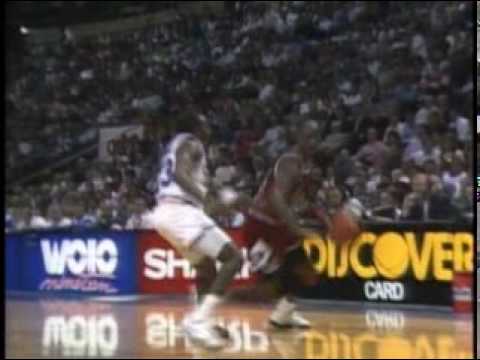 It's been 23 years since the most well-known No. 23 scored set his single game career-high in points.
Former Chicago Bulls guard Michael Jordan scored a personal best 69 points against (who else?) the Cleveland Cavaliers on March 28, 1990. The outbursts came in 50 minutes of playing time — the game went into overtime — and he made 23-of-37 field goal attempts.
Incredibly, Jordan only attempted six 3-pointers, making two of them, as the majority of the damage came inside the arc. He added 18 rebounds, six assists and four steals as the Bulls went on to win 117-113.
Horace Grant was the only other Chicago player to score in double figures (16), while Cleveland came up on the losing end despite getting 31 points from Brad Daugherty, 26 from Craig Ehlo and 23 from Hot Rod Williams.
The win clinched a playoff spot for Chicago that season, the last before Jordan's string of six NBA championships. The Bulls lost to Detroit in seven games in the Eastern Conference Finals.
Matt Petersen is the Sports Web Editor for DeseretNews.com. You can follow him on Twitter at @TheMattPetersen.