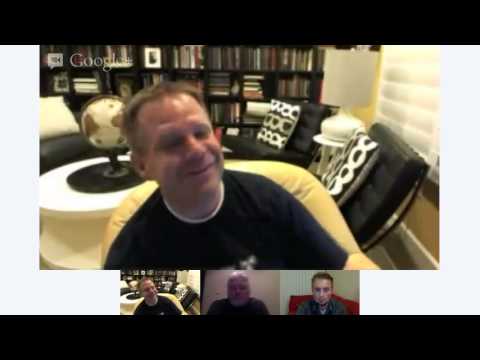 View 11 Items

HATTIESBURG, MISS. — On the heels of two stellar home performances in the National Invitation Tournament, BYU took its high-scoring show on the road Wednesday at Southern Miss.
Despite playing hundreds of miles away from Provo, the No. 3 seed Cougars continued rolling, cruising to a surprisingly easy 79-62 victory over the No. 1 seed Golden Eagles.
"I think we're playing our best basketball of the season right now," guard Matt Carlino told KSL Radio.
As a result, BYU is taking its game off-Broadway. With the win, the Cougars advanced to the NIT Final Four and will play in historic Madison Square Garden in New York City.
"I don't know how long it's been since we've been back to play an NIT game in New York, but it sure is great for this team," said coach Dave Rose. "Great for these guys. Maybe we were a little disappointed with this season but we've hung in there and we're doing well in this tournament. I think these guys are really playing their best and have got a second wind that's pushing them forward."
"Where excited to go to the Mecca, Madison Square Garden," Carlino said. "It's going to be a blast. There's no bigger stage than Madison Square Garden."
BYU will face No. 2 Baylor on Tuesday (5 p.m. MST, ESPN2) in the NIT semifinals.
The Bears, who defeated Providence at home Wednesday, beat the Cougars in December in Waco, Texas, 79-64.
The winner of Tuesday's game will play the winner of No. 2 Maryland and No. 3 Iowa for the championship Thursday night.
It's the first time the Cougars will have reached the NIT Final Four since claiming the NIT championship in 1966.
Wednesday's win marked the Cougars' first-ever road NIT triumph, and BYU snapped Southern Miss' 30-game nonconference home-court winning streak.
The Cougars improved to 24-11 on the season while the Golden Eagles finished their season with a 27-10 record.
While BYU endured a long day of travel to Hattiesburg Tuesday, just hours after eliminating Mercer at the Marriott Center, it looked fresher, and more motivated, than Southern Miss.
The Cougars built an impressive double-digit first-half lead thanks to the otherworldly outside shooting of senior guard Brock Zylstra, who knocked down five 3-pointers over the first 20 minutes. He finished with a season-high 23 points and recorded his first career double-double by adding 10 rebounds.
"He played with so much energy all night," Rose said of Zylstra. "He hasn't wanted his career to end. You can tell by the way he's playing."
Tyler Haws poured in a game-high 25 points, while Carlino added 15 and Brandon Davies chipped in 12. Davies also grabbed 11 rebounds.
BYU took advantage of its size advantage, outrebounding Southern Miss, 44-42, in the first-ever meeting between the two schools.
"That's the key for us to win, getting rebounds," Carlino said.
The Cougars hit 11 of 27 3-pointers, including four by Carlino, who dished out nine assists.
Meanwhile, Southern Miss had plenty of misses from the field against the Cougars. The Golden Eagles shot just 33 percent and missed numerous shots in the paint.
BYU had 24 assists on 29 made field goals.
"We're playing to have fun and playing to win — everything's good out there and flowing," Carlino said. "It feels good. It's almost like we're playing with a second wind right now. I don't feel drained. Everyone's playing tough and making the most of where we're at. Our plan was to just attack. I think they get 15 steals a game so we knew we'd have to keep control of the ball. Guys just had to get to the right places on the court and we did that tonight."
The Cougars fell behind 5-0 in the opening minute, but scored 11 unanswered points as Southern Miss missed nine straight shots.
Meanwhile, the red-hot Zylstra knocked down four consecutive 3-pointers as BYU forged a 10-point advantage, 20-10.
Later, as the Golden Eagles chipped away at their deficit, Zylstra struck again by hitting another 3-pointer and drawing a foul. Zylstra hit the free throw to complete a four-point play to put BYU ahead, 30-20.
Southern Miss responded with an 8-0 run, but the Cougars closed out the half by scoring eight in a row, capped by a 3-pointer by Carlino just before the halftime buzzer. At intermission, BYU went into the locker room with a 40-29 lead. It was Carlino's first field goal of the first half.
"They put a run on us and it looked like we might go into halftime with a two- or three-point lead," Rose said. "That little sequence changes everything. It put us up 11 going into the half. Our guys were excited to get out of the locker room and get out and play."
The Cougars didn't let up, outscoring Southern Miss, 8-2, to start the second half and pushing their lead to 17. BYU led by as many as 21.
NOTES: Haws has scored 86 points in the NIT, marking the most career points for a Cougar in NIT games. He surpassed Roland Minson's 82 in 1951 … This will be BYU's second trip to New York this season. In November, the Cougars played a pair of games at the Barclays Center in Brooklyn, N.Y. BYU lost to Florida State and Notre Dame.