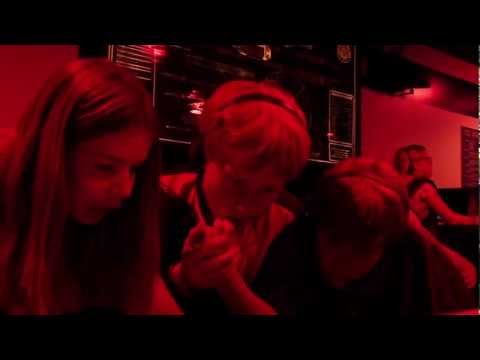 View 3 Items

The main reason I retired is I realized when the Space Center was going to be shut down, I would lose the supplemental income that goes with it. It makes better economic sense to retire and do some other things. After 22-23 years of 70-hour weeks, I really wanted to get back into teaching.

—Victor Williamson
PLEASANT GROVE — Gary Gardiner is fine being taken for a "Star Trek" geek.
He took his love of adventure and the thrill of his fifth-grade space flight at the Christa McAuliffe Space Education and opened up "Dream Flight Adventures" in Pittsburgh, Pa.
In Logan, another former space geek, James Porter is working to open a space adventure experience at Wilson Elementary School.
In the Manila area of Utah County, in the wake of Alpine School District's decision to hold off on rebuilding the space center at Central Elementary school, a group of die-hard young Trekkies have opened the Discovery Space Center.
They each are one of the 320,000 students who over the past 23 years have flown and guided space missions in the simulators created under award-winning teacher Victor Williamson's direction.
Many have gone on to win college scholarships and to seek science, math and technical careers using what they learned and felt at the Space Center to fuel their dreams.
Meanwhile, Williamson, 54, is taking early retirement.
Ever the diplomat, Williamson says his decision is based on economics rather than any kind of emotional reaction to the district's decisions involving the center.
In December 2012, inspectors discovered it would take a minimum of $700,000 to upgrade the electrical system to meet today's codes. District leaders then assigned a task force to look at options for the center and ultimately decided to reopen the center on a limited basis for local field trips only rather than expand or build a new center.
Williamson said he understands the district's position as the school is aged and will need to be demolished and rebuilt in the next few years. District spokeswoman Rhonda Bromley said it wouldn't make sense to invest in a center that would be razed with the school.
"The main reason I retired is I realized when the Space Center was going to be shut down, I would lose the supplemental income that goes with it. It makes better economic sense to retire and do some other things," Williamson said. "And, after 22-23 years of 70-hour weeks, I really wanted to get back into teaching."
He will continue to help out at Central Elementary as well as consult at the Discovery Space Center. His principal focus, however, will be to direct the new Farpoint Institute program at Renaissance Academy in Lehi.
"A change is as good as a rest," Williamson quipped. "The goal for me is to see the whole thing survive me."
Williamson said many of the kids involved in the center changed their lives, bringing their grades up, gaining self-confidence as they ran the missions and spurred them on to careers in astronomy, computers and the like.
Williamson started building on to the elementary school in 1990 with a replica of the USS Enterprise-D from the television show Star Trek. He added the class fighter Odyssey in 1995 followed by the Galileo shuttlecraft, the Magellan starship classroom, the Falcon and the Phoenix battleship.
Using "Star Trek" footage, original stories, dramatic background music, authentic-looking props and student manpower, the center educated 16,000 students and visitors a year.
The missions emphasized teamwork, leadership, cooperation and tough decision-making,
Williamson was awarded the Milken Education award for excellence in education in 1998. His center has drawn national attention with over $500,000 in grants paying most of the construction costs. He and the center were honored by then-Lt. Gov. Gary Herbert in its 15th year.
Soon, the center began to pay for itself with overnight missions and summer camps.
"When I was in fifth grade I had the opportunity to attend Victor's Christa McAuliffe Space Center as a field trip," Gardiner said. "The experience captured my imagination and never let go.
"From that very young age I dreamed of expanding the magical experience so more children than ever before — young and old — could feel the exhilaration of adventure that I felt.
"This dream had a powerful influence on my life. It is one of the underlying motivations behind my education. I learned programming, graphic arts, design, 3D modeling, animation, storytelling, creative writing, and business — some through school, others self-taught — all in pursuit of this dream.
"Victor Williamson was a master at blending the disciplines, and Dream Flight Adventures exists so a new generation of kids can enjoy that transformative experience," he said.
"It's amazing, the power of the program," Williamson said.
"It was a huge student endeavor," Williamson said. "It was two-sided, the participants learned certain lessons and the students behind the scenes learned others.
"It's reaffirmed my belief that this kind of education is the wave of the future."
Space Center director retires
As the man behind the scenes at the Christa McAuliffe Space Education Center, Victor Williamson has built five spaceship simulators to make learning memorable and push the frontier of education.
Sharon Haddock is a professional writer with 35 years experience, 17 at the Deseret News. Her personal blog is at sharonhaddock.blogspot.com.
Email: haddoc@desnews.com