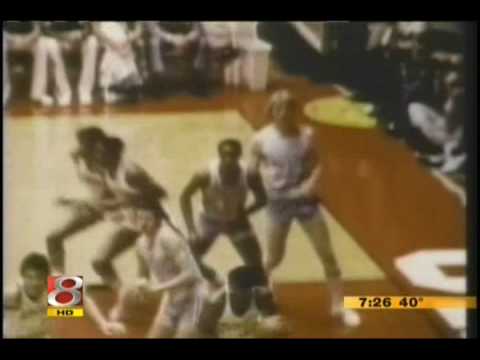 On this day in 1979, Larry Bird and the Indiana State Sycamores took on Magic Johnson and the Michigan State Spartans in the NCAA championship game in Salt Lake City.
The game was the highest rated college basketball game of all time and is largely credited with bringing the NCAA tournament and March Madness to a nationwide audience.
Held at the Special Events Center on the campus of the University of Utah, it is the last NCAA championship to have been held on a college campus.
The game also marked the beginning of the rivalry between future hall of famers Bird and Johnson, which would continue in the NBA with Bird's Celtics and Johnson's Lakers meeting in the NBA championships multiple times.
Entering the game, Indiana State was a perfect 33-0 on the season.
Michigan State won 75-64, handing Indiana State their first loss of the season. Johnson was named the tournament's Most Outstanding Player.
Ryan Carreon is a web editor for DeseretNews.com. E-mail him at rcarreon@desnews.com