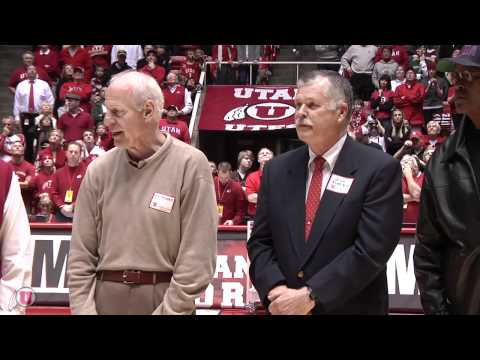 View 2 Items

On March 25, 1961, the University of Utah competed in a historic NCAA Division I tournament game.
3
comments on this story
After losing to Cincinnati, who ended up winning the championship that year, Utah faced St. Joseph's in the third-place tournament game. After time expired in regulation, the Utes took St. Joseph's to four overtimes before falling, 127-120.
The game tied the record for the longest NCAA Division I tournament game in history. The original record was set in a 1956 first round game when Canisius and North Carolina State went to four overtimes.
In a time when game-fixing was becoming very popular, St. Joseph's fell under that spell. Rumors broke out in April of 1961 and the historic third-place honors were stripped from St. Joseph's shortly after when three letterman players were found to be gambling and point-shaving.
Whitney O'Bannon is a new media sports editor for the Deseret News.