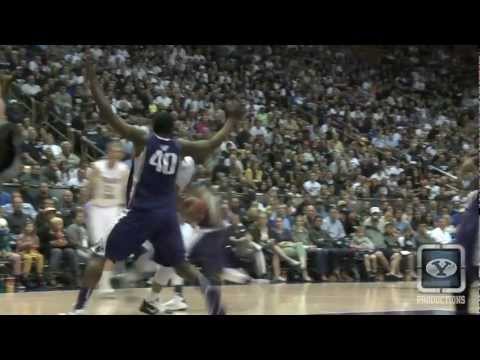 View 2 Items

PROVO — Mercer has already made a splash in its first National Invitation Tournament appearance.
The No. 7 seed Bears (24-11) knocked off No. 2 Tennessee, 75-67, in Knoxville, Tenn., Wednesday night to advance to a second-round NIT matchup at No. 3 BYU.
The Cougars and Mercer will meet Monday (7 p.m., MT) at the Marriott Center. The game will be broadcast on ESPN or ESPN2.
BYU (22-11) defeated No. 6 Washington Tuesday night at the Marriott Center in its first-round game.
Mercer, a school based in Macon, Ga., is the regular-season champions of the Atlantic Sun Conference. The Bears suffered a home loss to Florida Gulf Coast in the conference championship game, ending hopes of an NCAA tournament bid.
This season, the Bears defeated Florida State and Alabama — two teams that were also in the 32-team NIT field. Both of those wins came on the road.
BYU fell to Florida State, 88-70, at the Barclays Center in Brooklyn in November.
Against Tennessee, guard Travis Smith poured in a game-high 25 points for Mercer. Guard Langston Hall and forward Daniel Coursey added 16 and 15, respectively.
Going into this week's games, Mercer ranked No. 12 nationally in free-throw shooting (75.7 percent) and No. 35 in 3-pointers made (249). The Bears score 1.09 points per possession, which is No. 33 in the nation.