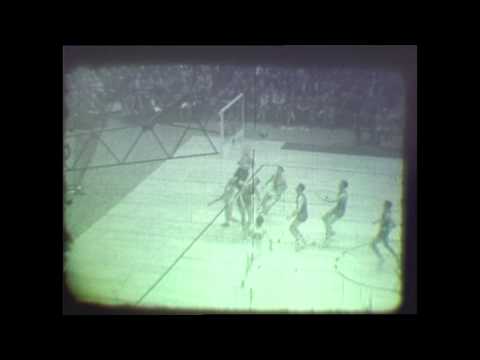 In a repeat of the 1940 NCAA Divison I championship, Indiana defeated Kansas again in Kansas City on March 18, 1953, this time by the slimmest margin possible.
Indiana's star Don Schlundt did his job by racking up 30 points including nine of IU's 10 in the final period. But, Schlundt's showing was only enough to tie the game.
Comment on this story
One final free throw by Bobby Leonard, only his second of the game, gave Indiana a one-point advantage. Kansas' last attempt rattled off the rim as the buzzer sounded, sealing Indiana's 69-68 victory for the title.
The game was a team affair for Indiana, with several players contributing on both the offensive and defensive ends. Players off the bench were forced to play well, as IU starters found themselves in early foul trouble.
Indiana came into the game ranked No. 1 and finished a dream season with NCAA glory.
Whitney O'Bannon is currently a new media sports intern for the Deseret News.