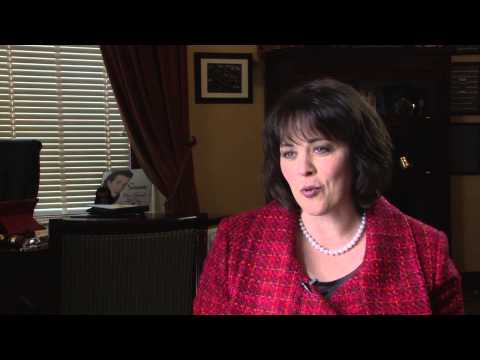 View 2 Items
Utah League of Cities and Towns

All is quiet on Utah's Capitol Hill. The 2013 Legislature wrapped up its session after debating some rather controversial issues. For example, lawmakers decided it will not be necessary to have a concealed carry permit to tote a loaded gun. That vote came in spite of objections from many city police chiefs.
Lawmakers also voted to raise the speed limit on some highway and Interstate stretches in Utah.
It took steps to clean up the air, making certain industries develop plans to reduce dangerous emissions and encouraging the use of natural gas vehicles. And those were just a few of the big issues.
In an exclusive interview, House Speaker Becky Lockhart, R-Provo, describes how the session went from her perspective.
"It went really, really well, I was very pleased," Lockhart said
"We had all good budget numbers this year even with the uncertainty that's going on at the federal level so we were able to fund a lot of good things."
That includes a boost in public education funding by more than 2 percent. Lockhart said, "We feel really positive about it."
As cities and towns across Utah struggle to maintain old roads, there initially was talk of raising the gas tax or finding money elsewhere to patch potholes and repair crumbling roads. It didn't happen.
Lockhart agrees something needs to be done to repair and maintain roads. She said, "That's going to be an issue that we'll have to continue to struggle with, not only just new capacity, but we have a lot of unmet maintenance needs. We've built a lot of lane miles. When you've built a lot of lane miles you have to take care of them. It's like building a building and not putting money away for repairs and remodeling and those kinds of things that happen over the life of the building. It's the same thing with roads."
Part of the concern is the increasing number of cars relying on alternative forms of energy versus gasoline. If owners don't purchase gas, they don't pay the gas tax.
Lockhart explains, "As more people buy a Prius, and we're happy that they are, they're not polluting the air and they're not paying the gas tax. How do you continue to fund transportation when you don't have a revenue stream? We want people to not pollute as much, but they are still driving on the road. That's another thing we're going to have to come to terms with."
Lawmakers are repeatedly re-tooling Utah's liquor laws. This year they voted to make more liquor licenses available and allow patrons to order a drink before getting their meal.
Does she have any disappointments with the session? Yes. Lockhart said one is the uncertainty we have with federal policy and Medicaid expansion. She explained, "The House took a position we don't want to expand Medicaid without knowing what the long term fiscal impact would be on the state budget … not just what does this mean today."
Looking back at the overall demeanor of the Utah House this session, Lockhart says it was quite civil. She explained with a smile, "I'm pleased the session went so smoothly. I like good process, good debate, and that happened a lot. There was good discussion on the issues, we came up with some really good policies and a good budget."
ULCT is a non partisan, inter-local, government cooperative, working to strengthen the quality of municipal government and administration. The League serves as a voice for Utah's 245 cities and towns at the county, state and federal level.