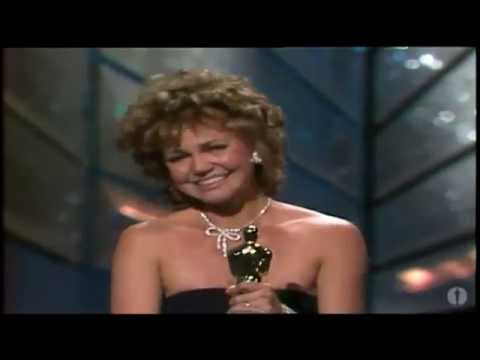 View 6 Items

For film, there's the Oscars. For television, there's the Emmy Awards. For music, there's the Grammy Awards. For theater, there's the Tony Awards.
And for Twitter, there's now the Chappy Awards.
Meet Dustin Chapman, a married, 32-year-old construction manager with two kids who lives in Ogden, Utah, and is an avid user of the prolific micro-blogging social media network.
To Chapman, Twitter fills many roles. It's his source for news, light conversation and commentary. During sports games for local teams, he writes on Twitter and interacts with other people doing likewise as he watches.
"I don't get to go hang out with the guys a lot at sports bars a lot for games," Chapman says. "I'm usually at home at night watching them while I put the kids to bed. So, I started using Twitter. It became an entertaining thing to essentially begin talking to people during the games."
But Chapman didn't stop there. He says he wanted to find a way to recognize those he felt made Twitter the most fun and the most entertaining for him, and he felt a simple "Follow Friday" list was not enough.
On Fridays, people who use the social media network will tell other Twitter users who else to follow in order to more fully enjoy the social media experience.
"I wanted to know why I should be following that person," Chapman says. "It should be a little awards ceremony, as it were, to celebrate the best of the best, so that you really knew who to follow based on them being great.
"I also wanted to encourage the media. When something happens, I'm on Twitter following reaction. I'm more likely to turn to news stations and media sources that post things regularly on Twitter than not."
And thus, the Chappy Awards were born.
The first edition of the awards occurred in March 2012. Chapman simply began sending out assorted awards to Twitter users and media members he was following, and people caught on.
"I started giving people awards and tagging them, especially the media members," Chapman says, "and halfway through the 'ceremony,' the media members started acknowledging it, saying thank you, and joining in on the fun."
After the success of 2012, Chapman went all out for 2013. He created a blog for the awards and sent out a (fake) news release about them. He also promoted the Chappys through his twitter account (@itschappy) and asked for nominees. Then, last Friday afternoon, he gave out his 2013 Chappy Awards. The ceremony was popular to a level that Chapman says he never expected.
When a very large number of people discuss a topic on Twitter, the platform recognizes it as a "Trending Topic." In Salt Lake City, the Chappys trended all weekend long, and for a few hours, they trended nationally. Chapman says social media reaction to the awards was unprecedented. Even BYU Athletic Director Tom Holmoe got involved.
"It's a fun way to acknowledge the ridiculous amount of time I spend on Twitter," Chapman said.
Chapman says he has considered taking the Chappys national in the future, but for now, that idea is not in the cards.
"I really don't know what the future holds," he says. "My circle of influence is primarily local people. For now, I think it will be a funny little awards show giving local people awards."
Are you curious to see who won the 2013 Chappy Awards? Read the (incomplete) award-by-award list, plus the reaction the winners gave after they learned they had won.
Landon Hemsley is the sports content manager for DeseretNews.com. Email: [email protected]. Twitter: @EarlOfHemsley