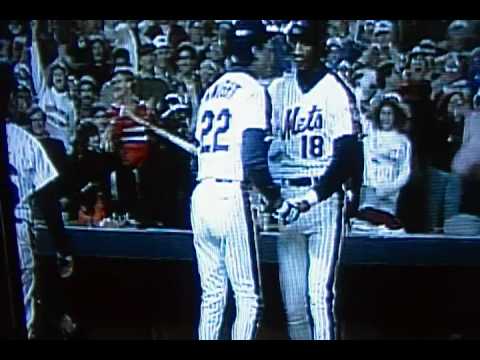 View 2 Items

On this day in 1987, Boston Red Sox pitcher Al Nipper threw a fastball into the back of New York Mets star Darryl Strawberry, prompting a bench-clearing brawl.
By the way, this happened in a spring training game.
The previous fall, Nipper was nipped by Strawberry in the eighth inning of Game 7 of the 1986 World Series. As featured in the accompanying video, Strawberry stepped up to the plate to lead off the inning and hit a towering center-right field home run. The homer put extended New York's lead to 7-5, and Boston wouldn't score again.
Strawberry strolled nonchalantly around the bases, and apparently Nipper didn't like that. Reportedly, he promised to bean Strawberry the next time the two faced each other, and he fulfilled that promise on March 14, 1987.
The Mets made it very clear afterward they would not stand by and allow their players to get hit at the plate.
"There will be retaliation," Ron Darling told the New York Times. "Whoever starts hitting our players won't endear himself to us."
Topic: Today in Sports
Landon Hemsley is the sports content manager for DeseretNews.com. Email: [email protected]. Twitter: @EarlOfHemsley