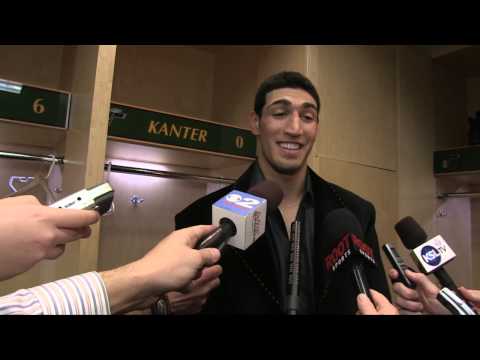 View 2 Items

SNACK WORTHY
You just won the Super Bowl, Joe Flacco! What are you gonna do now?
Celebrate by cholesterol binging, of course.
The Ravens quarterback signed a $120 million contract last week, then rolled into a drive-through at McDonalds two hours later. Reports said he ordered the 10-piece McNugget meal with fries and unsweetened ice tea.
Total cost: $6.99.
It's so awesome being rich.
ESPN.com noted other celebrity fast food sightings have included coach Jeff Van Gundy at McDonalds after inking a contract extension in 1996, and Phil Mickelson at Krispy Kreme after winning the 2010 Masters.
Meanwhile, Joey Chestnut celebrated his sixth straight Coney Island hot dog-eating contest (68 dogs, 10 minutes), last summer, by downing … well … uh … could you (burp!) excuse him a minute?
AIM HIGH
Jazz coach Ty Corbin shot back at critics on Monday, saying they "probably haven't never did anything at this level in their life. They can talk. Talk is cheap."
True, but if the critics happen to be in the Jazz 100 Club, most players probably haven't done anything at that level, either.
HEMISPHERICAL
The Big East Conference is reportedly switching names.
The new league — which will include South Florida, Connecticut, Cincinnati, Central Florida, Houston, Memphis, Southern Methodist, Temple and other schools to be named later — is set to become the America 12 Conference.
Rock On sources say the change is a preemptive strike, in case of further defections. That way the conference can move into Canada and Mexico without getting new stationery.
CRIME IN PROGRESS
An 18-year-old Manchester United fan was so incensed with a red card thrown on forward Nani that he called 911 (999 in Britain) to inform operators that a "crime" had occurred.
Police said the man wouldn't be charged.
In related news, a 53-year-old basketball fan allegedly called the Salt Lake County Sheriff's office to complain that three games were stolen from the Jazz, last week alone.
FIRING UP
The National Rifle Association is set to sponsor its first NASCAR Sprint Cup race, next month at Texas Motor Speedway.
Which kind of makes sense, considering a lot of NASCAR fans fire guns in the air to celebrate race day, anyway.
FASHION FAVE
And you thought Enes Kanter's game was only blossoming on the court.
The free-spirited Turkish ballplayer showed up for Monday's Jazz-Pistons contest wearing a fedora, sparkling gold jacket, jeans and snake shoes.
"He makes it look good," teammate Al Jefferson told reporters. "It's not like it don't look good on him."
In a Rodman-Gaga-I'm-rich-enough-to-dress-strange sort of way.
Email: rock@desnews.com; Twitter: therockmonster; Facebook: therockmonster