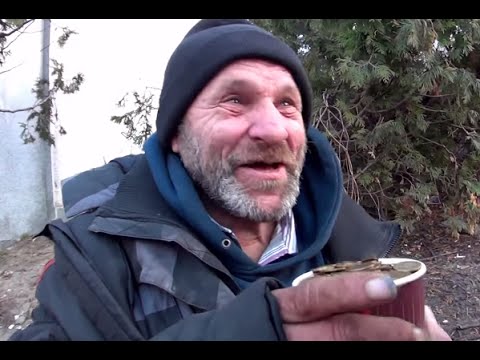 View 2 Items

WARSAW, Poland — A YouTube video of a magic trick performed by a teenager for a homeless man has gone viral.
The 15-year-old magician from Warsaw, known as "Magia Ulicnza" or "Magic Street" in English, posted the magic video on his YouTube channel on March 8, and it has more than 500,000 views so far.
The trick, which was popularized by American illusionist David Blaine, involves a cup of coffee that then turns into a cup full of coins with a couple of swirls. Magia has been performing street magic for a little more than a year and started learning about magic and illusions when he was 7 years old.
"I got for Christmas [a] 'set of little magician,' " wrote Magia Ulicnza in an email. "This is the reason why I started doing magic tricks."
Although not professionally trained, his YouTube channel has garnered a following with more than 8,000 subscribers. His tricks come from his favorite magicians, including Blaine and English magician Dynamo, or from the Internet.
The video is among several other street magic tricks done by the teen, including videos of how to perform the trick he did for the homeless man. The performance prompted many around the world to comment on his act of kindness.
"I can see humanity here :))," wrote YouTube user Braindestructor from Sweden.
"Soo nice men!! You're the new Robbin Magic Hood!!" wrote YouTube user OpizSamper from Spain.
Although Magia Ulicnza doesn't have a favorite trick to perform, he enjoys witnessing the reactions people on the street have to his illusions.
"[The] reaction is my favorite part of course," Magia Ulicnza wrote. "My favorite [street performance was] when I was showing [the] homeless man magic."
Despite his current following online, Magia Ulicnza is unsure of his future professional plans.
"I don't know … if [becoming a professional magician] is possible, but if it is possible, [then] why not?" Magia Ulicnza wrote. "[Becoming a] production designer [would be] nice too."
Email: [email protected]