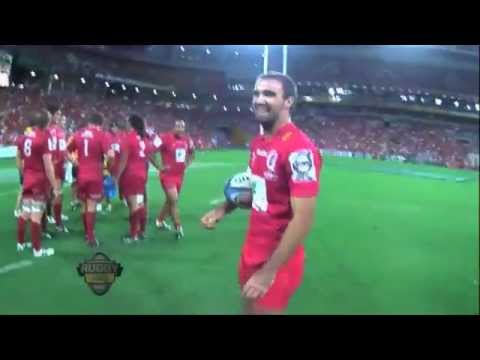 Recently, Fox Sports experimented with a new approach to televising sports action by strapping an HD GoPro camera to a Rugby Football Union official.
The camera, dubbed 'Ref Cam, has potential to revolutionize the way viewers watch sports.
"This is an exciting development and one that we're excited to trial. Not only will it offer a new perspective for viewers but it will also provide us with an additional tool which can be utilised within the ongoing development of our referees," said RFU's head of elite referees, Ed Morrison, to the Guardian.
For most professional sporting events, cameras are not allowed in the field of play. The NFL has recently been using overhead camera technology during broadcasts, but that system has not been without its own safety concerns.
The short-lived XFL not only employed "sky cam" technology, but allowed camera operators on the field of play during the game.
The "Ref Cam" technology is currently still in the trial phase, but the results look promising. However, any new camera technology in the field of play would bring up a whole slew of issues concerning referee and player safety, and whether or not the footage could be used in a video challenge.
Ryan Carreon is a Web editor for DeseretNews.com. E-mail him at [email protected]