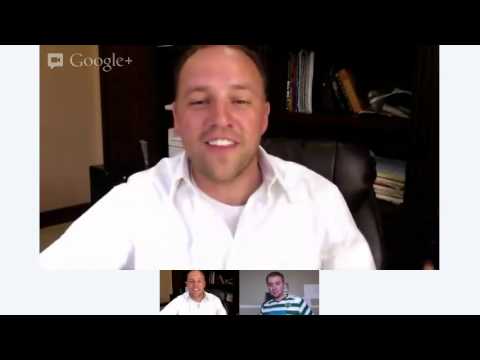 View 7 Items


Editor's note: This is part one of a two-part series on David J. Patey.
David J. Patey, a Utah native in his mid-30's, is to Costa Rican soccer team Club Sport Herediano what Larry Miller was to the Utah Jazz.
A successful, Utah-raised real estate investor, Patey and his brothers, Mike and Mark, own Costa Rica Consultants, a firm specializing in large, short-term loans private individuals, using real estate as collateral.
Patey has never has been much of a soccer fan, and not until October of 2012 did he ever have a desire to own a sports franchise of any kind. But when the opportunity came to purchase Herediano, Patey and his brothers took a look at the club's ledger, its business plan and the market opportunity, and decided that owning a club could be fun.
The fact that the club's ledger was bleeding red ink and its business plan was so poor that the club hadn't made payroll in six months didn't stop them. The opportunity to do good to the club, its players and fans was too much of an opportunity to give up.
"It was curiosity to start, it turned into understanding the circumstances the club was going through," Patey says, "This is not a charity. I wouldn't do this if there wasn't a business plan to go with it. But yeah, it was in a tough situation."
Herediano was not suffering financially for lack of an on-the-field product or tradition. Sport Club Herediano was founded in 1921, and along with Costa Rican clubs Saprissa and Liga Deportiva Alajuelense, is among the most popular teams in Costa Rica. Named for the Heredia province where the club is based, it's fan base stretches across the nation.
Throughout 2012, the club was winning and winning big. Herediano won the national title in the spring, and by fall had played well in the CONCACAF Champions League, needing only a draw against former MLS champion Real Salt Lake to advance to the knockout stages.
"[Herediano] means a lot," current RSL striker and former Saprissa striker Alvaro Saborio says, "[Soccer] is the number one sport in the country. Herediano is a very good team, a good franchise. Every game against them was very important for us, for Saprissa, but every game we played, we played hard and did our best."
For the club's 26-year-old striker, Esteban Ramirez, playing for the club is more than just a job - it's a dream come true. He was born and raised in Heredia province and has been attending games since he was three years old.
"I have been a fan as long as I can remember." Ramirez says. "It's like a dream for me. The scores, the moments, the games always are good. We have a great team. We are winning almost all our matches and are almost always in our tournament finals."
In that match against RSL, Herediano earned a scoreless draw and eliminated the home side from Champions League competition. At that point the club was in dire financial straits, having not made payroll in six months. Patey was not yet involed with the team.
During their trip to Salt Lake City, Herediano's players stayed in a cheap motel and prepared for their match without winter clothing and without adequate food, supplies or equipment.
"That trip for us was terrible," Ramirez says. "We didn't stay at a great hotel. We didn't have money for food everyday. We trained at a public park, I don't know. We didn't get the preparation that we normally do for an important game like that."
Yet Herediano advanced, and they will continue their Champions League run on Wednesday when they play the L.A. Galaxy in Carson, Calif.
For months leading up to that Champions League match against RSL, the club's players made money by putting on dances and selling tickets door-to-door. When players started getting evicted from their homes, fans of the team and personal friends sheltered and fed the players and their families, providing the necessities of life, plus a little extra where they could.
"We almost never got paid," Ramirez says. "The situation was bad. Playing that way was hard. Players and employees of the club never had money to do their personal things. We tried to support each other as a team, and those around us tried to help us by giving us money and food. The situation was really critical. We never want to be that way anymore."
This problem was hardly unique to Herediano. Saborio says that at the beginning of his career, Saprissa also suffered similar problems making payroll.
"We had problems with salaries," he says, "We went three to four months without pay, and then the manager would come and say, 'We can't pay today. We maybe can pay next week or next month.' So, we had to play without money. It's a very difficult situation for a player."
While Herediano was in Salt Lake City, the club's ownership had begun looking for someone to purchase the club. It didn't take them long to find the right group for the job. Enter Patey and his brothers.
Patey's company has been running Herediano for the last three months, striving to put the team on more stable financial foundation. In a move to begin to make payroll again, the club began purchasing its own tickets, hoping the fans would buy enough for them to break even, and the fans have come through.
Addtitionally, Patey has expanded revenues with sponsorship agreements and has heavily emphasized in-house player development. The sale of players developed at Herediano's academy to other teams is expected to become a significant source of revenue.
"He was the man who came to make a miracle," Ramirez says. "From the beginning he was a friend for all of us. Everything for us has been pretty good since the moment he came to the club. We always want to be in contact with him because he does everything for the good of the club."
Saborio also expressed gratitude for what Patey has done for his former rival.
"I am happy for the club, for the players and for the franchise," Saborio says. "I am pleased for [Patey]. He came from the U.S. to buy the team and helped the franchise to continue and helped soccer. I hope he makes very good decisions and can stay in the country for years to come."
This is part one of a two-part series on David Patey. In the next installment, Patey's purchase of Herediano bought him something he didn't expect: celebrity.
Editor's note: This article has been modified to correct factually incorrect statements. This version incorporates David Patey's brothers and portrays them as part-owners of Herediano, whereas previously no mention of Mike and Mark Patey was made.
Also, the article previously read that Costa Rica Consultants made short-term loans to large financial institutions, which was incorrect. It now reads that Costa Rica Consultants makes large loans to private individuals, using real estate as collateral.