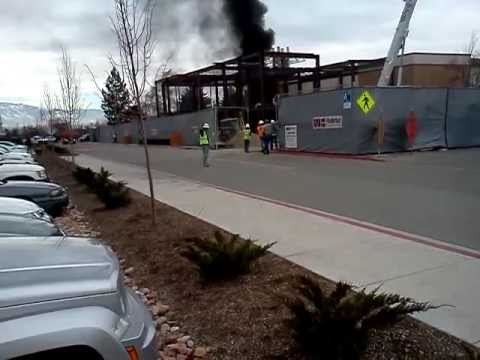 View 2 Items

PROVO — A small fire caused minimal damage at a construction site on BYU's campus Monday.
The Monte L. Bean Life Science Museum is having an addition built. About 11:10 a.m. Monday, sparks from a torch being used for cutting on a second level beam caught the insulation on a wall on the first floor on fire, said Brigham Young University spokeswoman Carrie Jenkins.
Emergency crews arrived quickly and had the fire out within two minutes, she said. Damage to an exterior wall was minimal. There was no interior damage.
The roads around the museum were blocked for about 30 minutes while firefighters attended to the incident.
Twitter: DNewsCrimeTeam