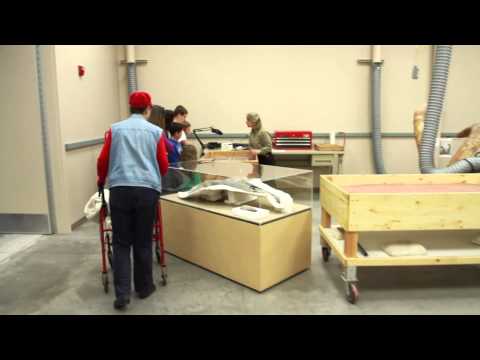 View 2 Items
Devin Caldwell

VERNAL — The Utah Field House of Natural History Museum next month will celebrate the completion of its new curatorial facility.
The public is invited Friday, April 12, from 10 a.m. to 5 p.m. for a ribbon-cutting and open house at the facility. It is the only time the facility will be open to the public.
The ribbon-cutting ceremony will be at 10 a.m., and there is free entrance to the museum all day until 5 p.m. The event will feature hands-on demonstrations, guest speakers and more.
The curatorial facility is where the museum keeps fossils, bones and other artifacts that it doesn't have room to show in the museum.
Park manager Steve Sroka says a humidity and temperature-controlled space helps preserve these important artifacts for future generations.