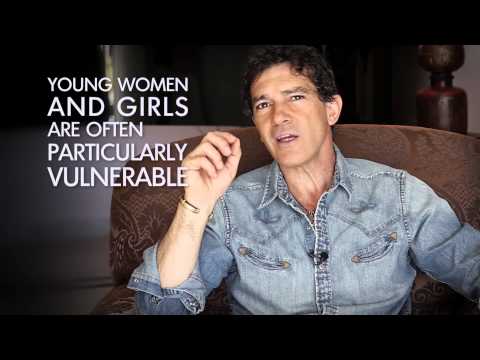 View 2 Items

In recognition of International Women's Day, Antonio Banderas participated in a call-to-action video regarding violence against women.
Comment on this story
Banderas is not only a Hollywood star but is also a United Nations Development Programme goodwill ambassador. In the short video, Banderas says that up to 60 percent of women throughout the world experience some form of physical or sexual abuse.
"Real men don't hit women," Banderas says in the video. "I call for all men to join me in standing up to violence directed at women and girls. … I'm asking you, if you see something, do something. Stand up to end violence against women."
The theme for this year's International Women's Day is "A promise is a promise: Time for action to end violence against women."
More information can be found at the United Nations Development Programme website.
Sarah Sanders Petersen is an intern for Deseret News where she writes for Mormon Times and does other feature articles. She is a communications major and editing minor from Brigham Young University.