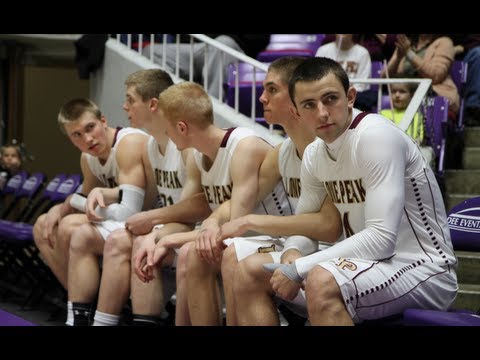 View 5 Items

LDS Public Affairs recently posted a video onto its YouTube channel regarding Utah's state champion boys basketball team, Lone Peak High School. The team has received national recognition with notice from The New York Times, and was even named the best team in the United States. But what has made the teammates stand out from other success stories is their faith.
In the video, several of the starting players are highlighted as future missionaries, whether they already have their mission call or are planning to serve after some college play.
"When I heard that announcement it was kind of a relief because I really wanted to go straight out on my mission, but that really wasn't an option at the time," senior guard Nick Emery said in the video. "It was one of the greatest feelings."
Soon after graduation, Emery will serve as a missionary in the Germany Frankfurt Mission. Other seniors including Talon Shumway, Braden Miles and Connor Toolson were mentioned as those who will be serving before any college.
As for senior Eric Mika, he will attend one year at Brigham Young University before he leaves to serve. In the video, Mika discussed how he made his decision.
"After a lot of praying and thinking about it, I thought that my original plan was good," Mika said in the video. "I knew it was right to go after a year."
Although leaving to serve a mission is a big sacrifice in terms of a basketball career, Emery expressed that he wouldn't have it any other way.
"I've been blessed with so much in my life that I've got to give those blessings back, and go give the people of Germany that peace that I've felt in my life with the gospel and all it has to offer," Emery said. "A change of team, it's the Lord's team that's how I think of it and that's how my brother taught me."
Sarah Sanders Petersen is an intern for Deseret News where she writes for Mormon Times and does other feature articles. She is a communications major and editing minor from Brigham Young University.