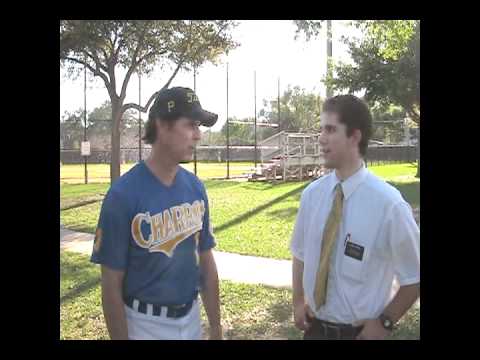 View 3 Items

Put Disney on notice — if this 54-year-old Utah man makes the big leagues, he could easily qualify as "The Rookie" version 2.0.
Tom Wright, who has been pitching for more than 30 years, has recently been getting interest from some major league baseball clubs. Wright has spent the last three decades perfecting the knuckleball, one of the most complex pitches baseball.
Wright drew interest from the Los Angeles Dodgers, Chicago Cubs, Miami Marlins and Detroit Tigers after posting a video on YouTube that featured both his off-beat pitch and a short interview that summarized his personal history and playing career.
"I'm talking to the Cubs owner right now, so I've got his attention," Wright said during a second interview on the Fox & Friends morning show.
Recently, he had a chance to demonstrate his skills in Arizona during spring training.
"I just had a try out with the Dodgers two weeks ago and Tommy Lasorda was there, so it was a great honor for him to see me throw. He said I had a good fast ball which makes me feel good," Wright said.
Wright served a two-year LDS mission at age 25, and after returning had a hard time breaking in to baseball. Wright played two games in 1989 for the Single-A Miami Miracle and also spent time in the Mexican professional league.
A notoriously hard pitch to hit, a knuckleball has almost no spin when thrown causing it to move in the air unpredictably. Because it is so hard for pitchers to control, few Major leaguer have had long term success with the knuckleball. As of 2012, Mets pitcher R. A. Dickey is the only Major League pitchers actively using the knuckleball as his primary pitch. Wright is hoping his unique skill set will set him apart from other players.
"I'm saying hey, let's look more at ability than age," he said in the interview.
In addition to his pitching abilities, Wright says he can hit a baseball 500 feet and can dead lift 500 pounds.
If Wright were to appear in a Major League game, he would be the oldest rookie in baseball history, eclipsing the old record by 11 years.
Ryan Carreon is a web editor for DeseretNews.com. E-mail him at rcarreon@desnews.com