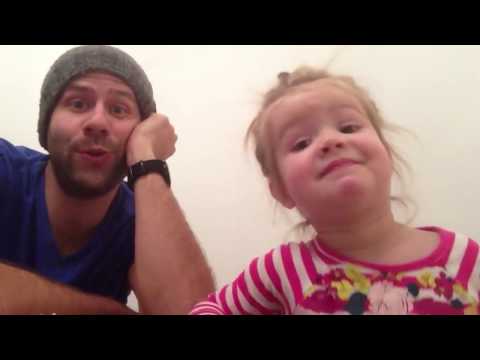 View 2 Items

Although he may look like a tough guy, one Texas dad is wrapped around his little girl's finger.
Why else would he wear a purple unicorn T-shirt matching his daughter's? The dad posted the photo on Reddit.com, along with four other images of the daddy-daughter couple matching from head to toe. The pictures quickly circulated around the Internet.
Another dad gained Internet fame this past week for a YouTube duet with his daughter, which he titled "My Greatest Achievement." The pair sang "Mahna Mahna," a song made famous by "Sesame Street" and "The Muppet Show."
"That is amazingly adorable," Michael Jones, a YouTube user, commented. "I have a daughter around the same age. It's a great privilege to be able to be a father."
Here are eight more dads whose parenting styles have earned them prominent spots on YouTube, Pinterest, blogs and news sites.
Alysa Kleinman is a journalism student at Brigham Young University and an intern at Deseret Digital Media. You can contact her at alysakleinman@gmail.com.