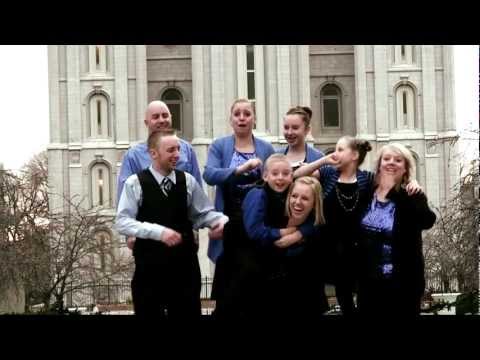 View 2 Items

While some families go to movies together, others make movies together. Brian Richardson and his family of eight recently made a lip dub music video to Owl City's song "Good Time."
Richardson owns a wedding video business called BDRich Productions and has a passion for editing videos. After seeing some lip dub videos become popular, he thought it would be fun to create one as a family.
"This was the perfect song for us to do because family is the most important thing to us and we always have a good time when we're together," Richardson said. "Even though we're not perfect and we don't always see eye-to-eye, spending time together makes us closer."
The music video features the family participating in activities they frequently do together such as reading and attending the temple, in addition to activities they do separately like dancing and family history work.
The Richardsons began making the video in September and completed it in December. The video has more than 600 views and the Richardsons have received positive feedback about their creativity. One comment on YouTube says, "This is a wonderful video!!! You put a smile on my face. Thank you!!"
"The message we wanted to convey was that friends will come and go, but family will always be there for you," Richardson said.
Megan Marsden is an intern for the Deseret News writing for the Faith & Family section. She is currently a junior at BYU-Idaho studying communciation.