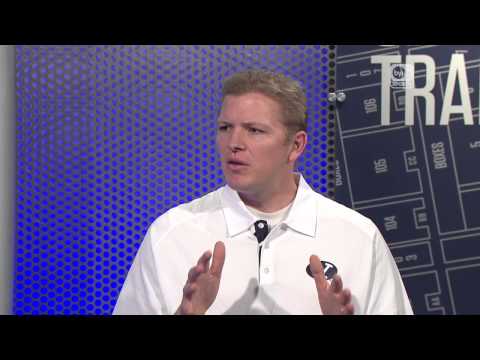 View 2 Items

Next week at spring practice, BYU will debut its revamped offense under offensive coordinator Robert Anae and recently hired quarterbacks coach Jason Beck.
"Going through the situation of being a backup for a lot of my career it teaches you a lot of lessons about teamwork, about putting the goals of the program first, about always being prepared and ready to play, and when you get your opportunity, making the most of it," said Beck in an interview with BYUtv.
Beck said that injured sophomore quarterback Taysom Hill may throw a few reps in spring practice but needs to be cleared by doctors first and looks doubtful to fully participate this spring.
When asked about which quarterback is expected to take the first-team reps, Beck said he would evaluate each player equally.
8
comments on this story
"There is going to be a clean slate. We are just going to start with seniority. (Jason) Munns has been here the longest, so he will step in Day 1 getting those first reps, then Ammon Olsen, and we'll go from there."
Beck comes to BYU from Simon Fraser, the only NCAA school in Canada, where he was the school's offensive coordinator. He was a graduate assistant at BYU in 2007, and at LSU under offensive coordinator Gary Crowton in 2008. He was also the quarterbacks coach at Weber State from 2009-11 under coach Ron McBride.
Ryan Carreon is a web editor for DeseretNews.com. E-mail him at rcarreon@desnews.com