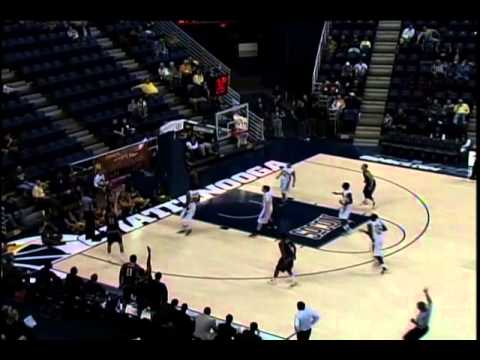 Nicholas Paulos found himself open behind the 3-point line, called for the ball and fired.
Then he did it again. And again. And again.
By then the former Olympus High standout and North Carolina Greensboro swingman had the rival Chattanooga arena cheering for more. He complied, hitting 10-of-12 from distance on Thursday in a performance that snapped Kevin Oleksiak's program record of nine 3-point makes in one game.
Paulos' father, Bill, was on hand, and described how his son's performance eventually swayed the crowd in his favor despite it being a game between two Southern Conference rivals.
"He just went off," Bill Paulos said. "The whole place was cheering for him. It was ridiculous. The whole arena was cheering for him every time he'd get a shot."
"It was really crazy, because these rivalries in this conference are pretty real," Paulos added. "It was a pretty special night."
Paulos sank more than half of his 3-pointers in less than three minutes.
"He was pretty excited, obviously," his father said. "What he said to us is what he also said to radio and TV guys. 'When you get going like that, the rim looks huge.'"
Comment on this story
Ironically, the younger Paulos topped another Utah product's career night at Chattanooga's expense this season. Former Woods Cross standout Holton Hunsaker hit eight 3-pointers when Utah Valley University played the Mocs earlier this season, though the Wolverines lost that game 76-69.
Paulos' effort helped his team come away with a 94-68 win, though he was quick to credit his teammates for both his personal performance and the outcome in general. As a team, the Spartans hit 20-of-36 from 3-point range.
"He's a pretty humble kid," Bill Paulos said. "He's not going to be too blustery about that kind of thing. He credited his teammates."
Matt Petersen is the Sports Web Editor for DeseretNews.com. You can follow him on Twitter at @TheMattPetersen.